09 Nov 2023
Air Charter Association Award for Manufacturer of The Year Nominee - Embraer
The Air Charter Excellence Awards are taking place on November 23rd in Brighton and TAG Aviation is proud to sponsor the category of Aircraft Manufacturer of the Year. Over the next few weeks leading up to the award ceremony, we are looking at each of the nominated manufacturers, including their history, the famous aircraft they produce, and their most significant achievements.
In this instalment of our aircraft manufacturer series, we take a look at the Brazilian manufacturer, Embraer.
Who is Embraer?
Embraer is a global aerospace company that seeks to "Shape tomorrow's world of bespoke private air travel today", utilising industry-leading innovation, design, and technology—all the while incorporating sustainable and socially responsible practices. As a global company with over 54 years in the aerospace industry, it is one of the world's leading aircraft manufacturers.
History
Embraer was founded in 1969, and it would go on to design, manufacture, certify and support a variety of aircraft in multiple industries, including Commercial, Executive, Defense & Security and Agriculture.
Embraer took its first step into Executive Aviation with the announcement of the Legacy 600 in 2000, based on the ERJ-135, a 3-zone cabin aircraft able to fit up to 13 passengers with a 3,050 nm range. 
In May 2005, the company announced the Phenom 100 and Phenom 300, which are executive jets in the entry-level and light jet categories, respectively. Then in May 2006, they announced the Lineage 1000, an ultra-large executive jet based on the EMBRAER 190 commercial jet platform.
In April 2008, Embraer formally launched two new programs in the medium cabin category: the Legacy 450 jet, with a 2,575 nautical mile range and a capacity for up to nine passengers, and the Legacy 500 jet, with a 3,125 nautical mile range and a capacity for up to 12 passengers.
In October 2009, Embraer introduced the Legacy 650 jet, a large jet based on the Legacy 600 platform, with a longer range for up to 14 passengers. 
In October 2018, the company launched the new Praetor 500 and Praetor 600, the most disruptive and technologically advanced midsize and super-midsize jets, respectively, introducing unprecedented range into their categories.
Business Aircraft and Accomplishments
Embraer Executive Jets currently produce four aircraft from their Phenom and Praetor families. 
Its portfolio consists of the Phenom 100EX, which offers unmatched cabin comfort, the highest levels of operational versatility and enhanced pilot-centric avionics; the Phenom 300E, which has been the best-selling light jet for the past 11 consecutive years; and the Praetor 500 and the Praetor 600, the most disruptive and technologically advanced midsize and super-midsize business jets, respectively. 
Embraer's Nomination for ACA
TAG wishes Embraer the best of luck within this prestigious category and would like to congratulate them for being nominated.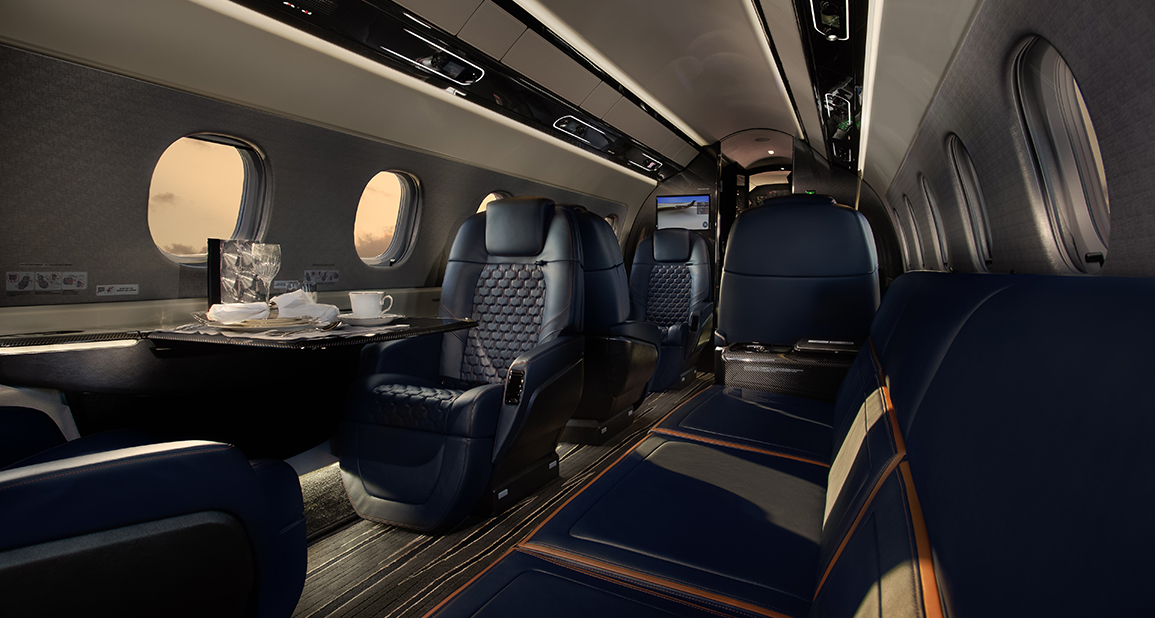 Keep up-to-date with our news on LinkedIn and stay tuned as we reveal more on the nominees.
Learn more here about the Air Charter Excellence Awards
Previous