FROM SKY, TO SEA, TO LAND, TAG AVIATION CARES

At TAG, we recognise our role as a responsible corporate citizen and are committed to playing our part in protecting the planet for future generations.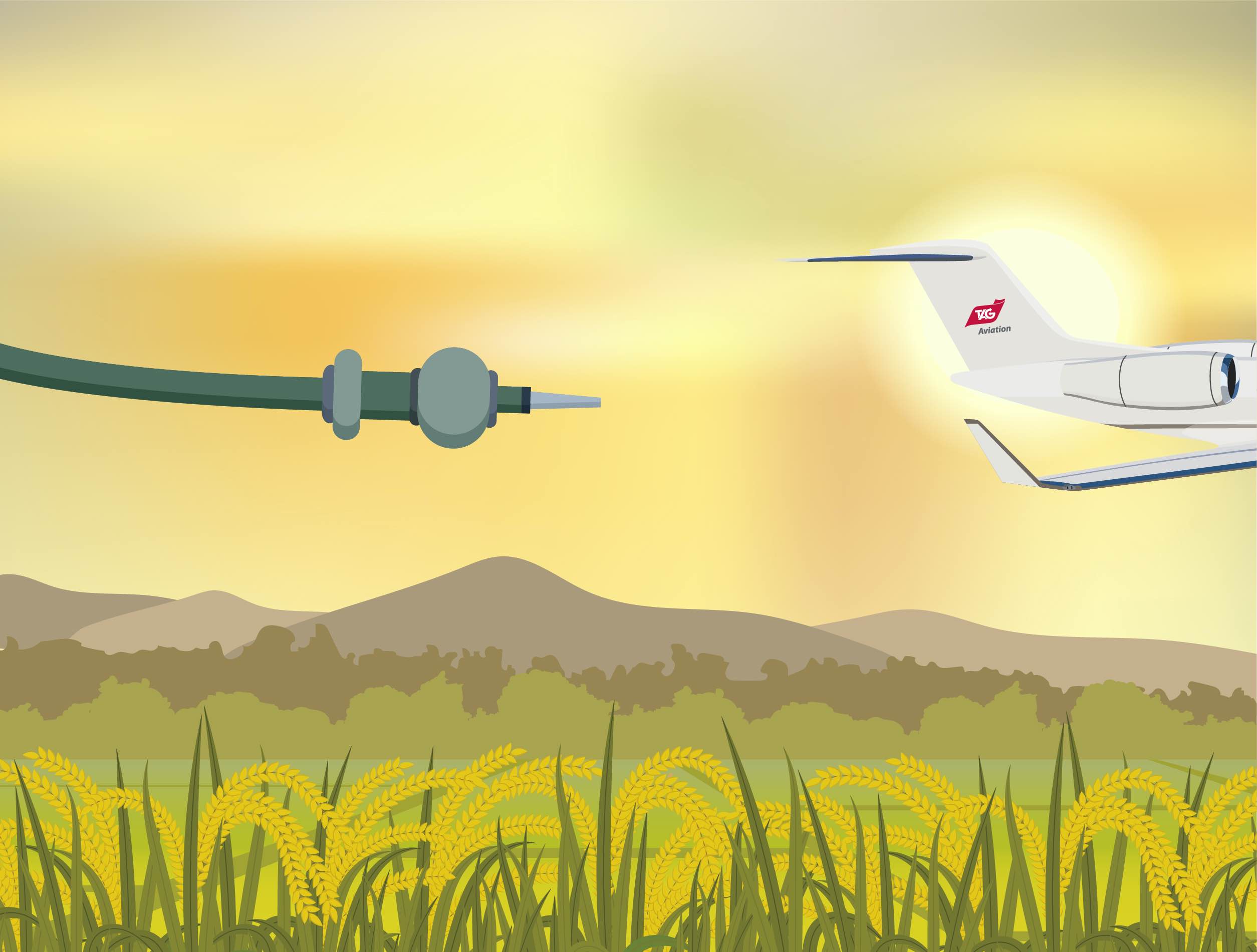 Sustainable Aviation Fuel
TAG is at your disposal to discuss with you options for the provision of Sustainable Aviation Fuel (SAF) at various locations. Sustainable Aviation Fuel is a blend of conventional jet fuel with non-conventional fuel derived from alternative sources such as household waste and cooking oil. The blend of the fuel enables a reduction in the net greenhouse gas emissions. Ultimately, its uptake will reduce the levels of conventional jet fuel production and help towards a more sustainable way of flying. It works in exactly the same way as regular jet fuel and is designed to be 'dropped in' along with normal jet fuel.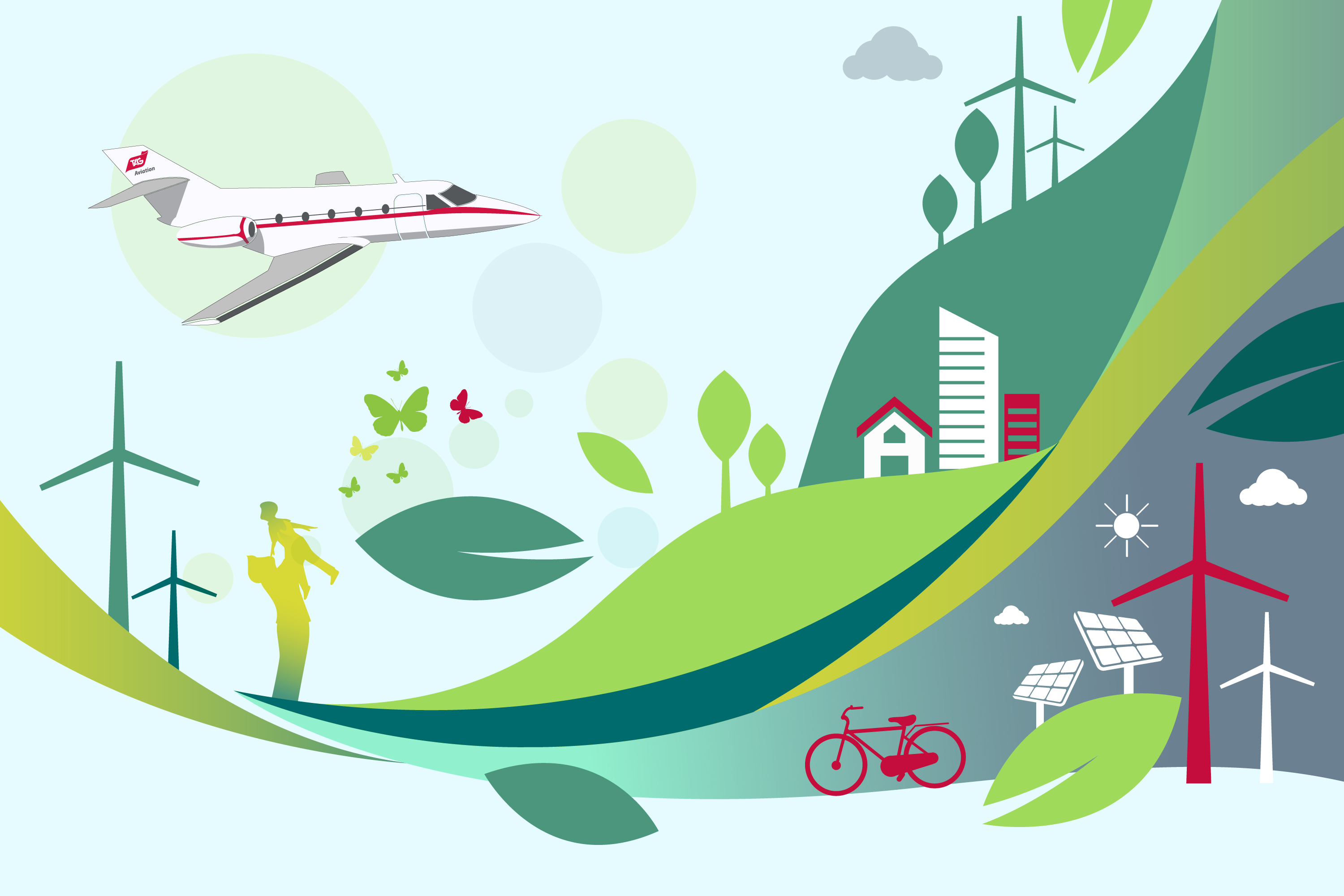 Carbon Offsetting
TAG Aviation is able to offer a carbon offsetting programme for all charter flights via Thrust Carbon. Thrust Carbon has a vision of a world where our actions don't have to cost the earth. As the leading carbon intelligence platform in travel, they report, reduce, and remove emissions. Their IATA & BTN award-winning products are easy to integrate, deliver market-leading accuracy, and total transparency.
Thrust Carbon help existing offset programmes around the world by funding the projects from their clients looking to fundamentally reduce their carbon footprint. We all understand how challenging comparing offsets can be, so Thrust Carbon partner with other organisations who's entire focus is to solve the problem for you.

TAG automatically opt charter clients into the carbon emissions programme so they are easily empowered to be more sustainable.
Thrust Carbon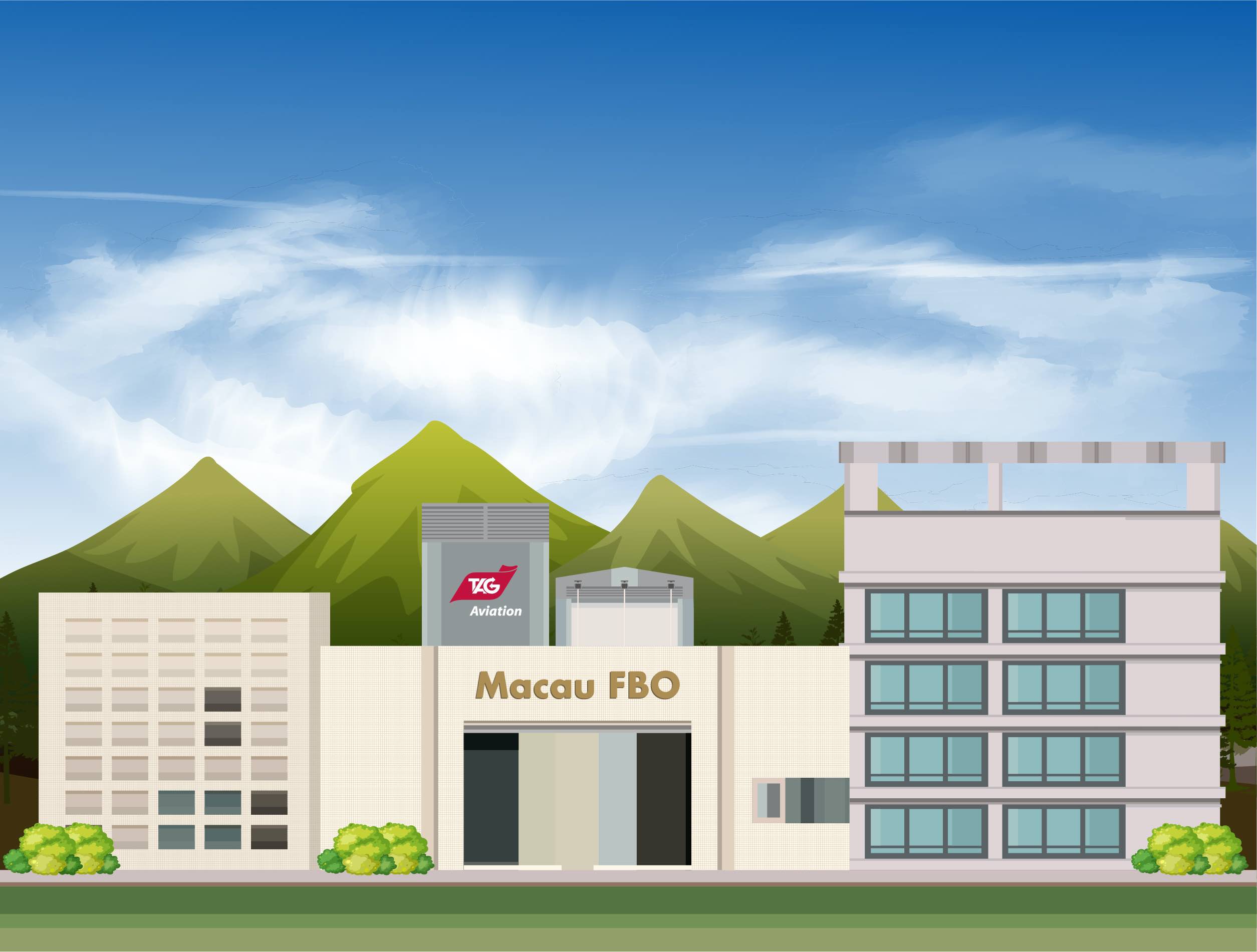 ECO Highlights
At TAG Macau FBO, we use electric operational equipment and vehicles where possible for our ground services equipment. We are proud to be an environmentally friendly aircraft operator and we strive to continue to do our best to protect our habitat.

TAG Aviation Asia is also a participant of the CORSIA (Carbon Offsetting and Reduction Scheme for International Aviation) program. This program is designed to lower and control carbon emissions in the international aviation field, in the hopes of reducing aviation's impact on climate change.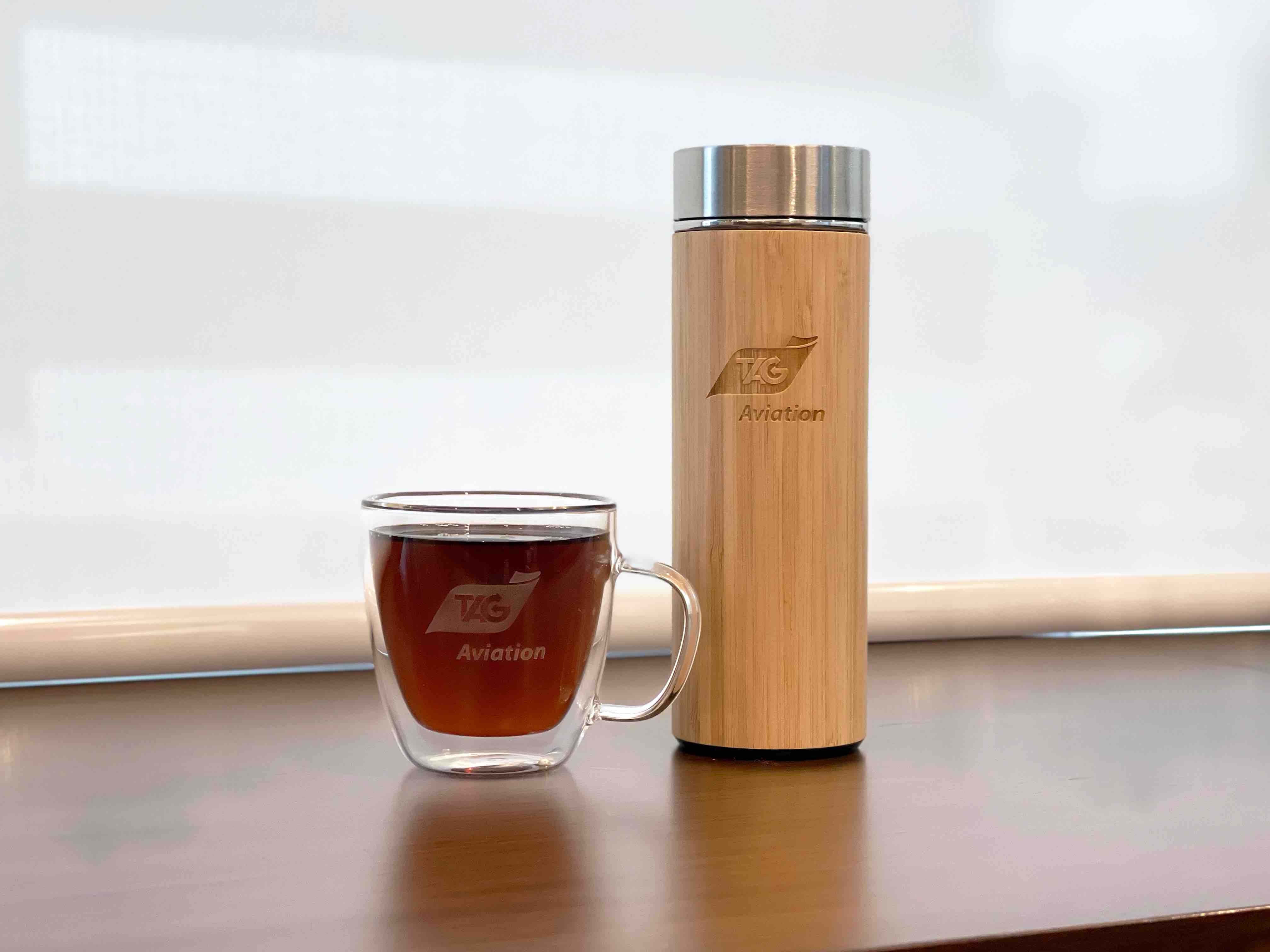 TAG's Internal Green Steps
At our offices, we are committed to taking steps, big and small, to care for our environment. We encourage waste reduction and always have recycling bins, reusable silverware and serving utensils readily available. We limit consumption of disposable plastic, use only filtered water, and promote the use of reusable bottles by offering our staff bamboo drinking flasks, double insulated glass mugs, reusable plastic bottles. We adopt a "double sided" printing policy as well as digital solutions to actively reduce the use of paper, and as another example all our printing rooms in Asia are equipped with only recycled paper.