One of the most modern FBO's in Asia
Officially opened in 2019, this is TAG's first FBO within APAC. Based in Macau, the FBO expands TAG's business aviation solutions to meet the growing demand within the region.

Our knowledgeable and friendly team is always on-hand and ready to deliver excellent concierge services to create the TAG experience and to ensure that the journey is effortless.
PASSENGERS & CREW SERVICES
Private & VIP Lounges
Conference Room
Spacious and comfortable executive lounge with refreshments
Passenger Business and Entertainment Amenities
Complimentary WiFi
Airside Courtesy Transportation Service for Passenger & Crew
Operations for the following arrangements: catering, transportation, accommodation, flight planning filing, NOTAMS and weather
Crew Lounge
Crew Refreshment and Amenities
Shower Facilities
Snooze Rooms
Baggage Handling
On-site customs and immigration clearance
AIRCRAFT SERVICES
Jet A1 Fuel
Push Back Service
Passenger Steps
Conveyor Luggage Belt
Toilet and Water Service
Ground Power Unit
Air Start Unit
Hangarage
AIRCRAFT MAINTENANCE & CLEANING SERVICES
Bombardier Global Express XRS/5000/6000
Gulfstream 450/550/650/650R
Oxygen & Nitrogen Service
Exterior & Interior Cleaning
Britework Polishing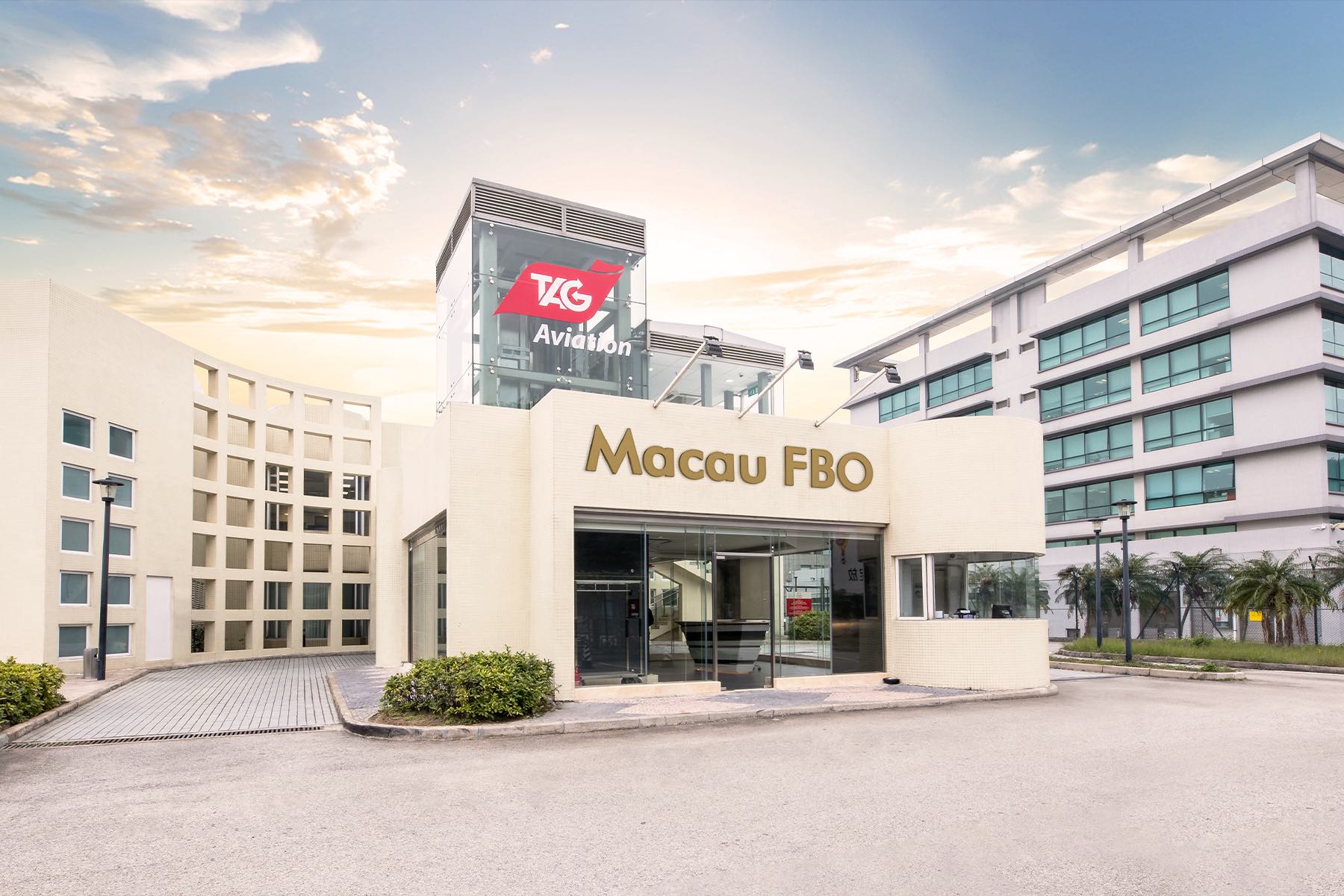 Handling Information
Operating Hours: 24 hours
Frequency: 129.000 Mhz

All major credit cards, Cash (USD, HKD, RMB, MOP) and AV Card are accepted

 
Airport taxes: Click here
Airport Information
Tower:

118.000 Mhz

Ground:

121.725 Mhz

Runway: 3226 m
Fire cat: 9
FBO Macau Address
Tel: +853 8295 7000
Address: Avenida Wai Long, Macau International Airport, FBO Building, Second Floor, Taipa, Macau SAR
handling.macau@tagaviation.com
Consult with our experts