16 Nov 2023
Air Charter Association Award for Manufacturer of The Year Nominee - Pilatus
The Air Charter Excellence Awards are taking place on November 23rd in Brighton and TAG Aviation is proud to sponsor the category of Aircraft Manufacturer of the Year. Over the next few weeks leading up to the award ceremony, we are looking at each of the nominated manufacturers, including their history, the famous aircraft they produce, and their most significant achievements. 
Today, we are looking at the Swiss aircraft manufacturer Pilatus. 
Who is Pilatus?
Named after the famous Swiss mountain, Pilatus Aircraft are an aerospace manufacturer based in Stans, Switzerland. They produce various light to superlight aircraft, including transport, trainers and business jets. The company prides itself on manufacturing aircraft with short take-off and landing (STOL) and the versatility these offer. 
History
Pilatus started in 1939 as Pilatus Flugzeugwerke AG, a small aircraft maintenance company that underwent contracts for the Swiss Airforce. One of their first contracts was the assembly of EKW C-35 reconnaissance biplanes made from spare parts. 
In the early 40s, Pilatus won a contract from the Swiss Military to modify a series of EKW C-36 fighter planes and then later started designing a two-seat trainer known as the P-2, which flew in 1945 and won an order from the Swiss Air Force. 
It then went on creating, designing, and manufacturing light transport planes, wooden glider designs, and producing fuselages and tail-booms for famous De Havilland Vampire and Venom planes. 
The 1950s saw Pilatus undertake more defence contracts and later started working on designs for short take-off and landing (STOL) light civil transport aircraft known as the PC-6 Porter. The PC-6 saw continuous demand right up to the end of their production in 2022.  
Piltatus continued to develop and produce various transport, glider and trainer aircraft when, in the 90s, they stepped into the ring of business aviation with the creation of the PC-12. Then, they continued this venture in 2014 with the launch of the PC-24.  
Business Aircraft and Accomplishments
Three aspects can describe Pilatus's selling points, their ruggedness, versatility, and their aircraft's ability to take off and land on short and unpaved runways.   
Pilatus focuses primarily on light turboprop aircraft, making their PC-24 quite an outlier compared to the rest of their portfolio. Don't let this lack of private jet history fool you; the PC-24 is a fierce competitor with the Embraer's Phenom 300 and Cessna's Citation CJ4. 
Pilatus Aircraft has built a reputation for providing high-quality products and excellent customer service, earning the trust and loyalty of customers worldwide. They are very vocal about supporting and educating young people and train over 140 apprentices in various professions. Despite their modern global reach, Pilatus is fiercely proud of their Swiss heritage, with most of their employees stationed in their HQ in Stans, which they regard themselves as "one of the largest and most innovative employers in Central Switzerland." 
Pilatus' Nomination for ACA
When asked about the nomination for the awards, Pilatus were very enthusiastic with their spokesperson saying: 
"Pilatus Aircraft are delighted to be nominated by ACA for the Manufacturer of the Year Award 2023. 
We have been designing and building aircraft for over 80 years. The PC-12 and PC-24 offer the most spacious cabins in their respective categories. Boasting flat floors, luxurious Swiss-crafted interiors and a pressurised, heated cargo area that is accessible during flight, Pilatus Aircraft provide an exceptional environment for passengers.  
The new PC-24 offers an aft divan that converts into a full-length bed, further enhancing the passenger experience.  
Not only are Pilatus Aircraft a cost-efficient workhorse, but also an elegant solution for time-efficient traveling. Allowing access to both unpaved and short runways, Pilatus Aircraft enable passengers to arrive much closer to their final destination by accessing destinations that other aircraft simply cannot, offering a further time saving, by reducing ground transfer times.  
Furthermore, quick-change mechanisms to reconfigure the cabin or cargo space, along with the huge cargo door, offer ultimate versatility and flexibility for a multitude of charter missions. With numerous advantages, the PC-12 and PC-24 remain a popular choice for charter customers worldwide." 
TAG wishes Pilatus the best of luck within this prestigious category and would like to congratulate them for being nominated.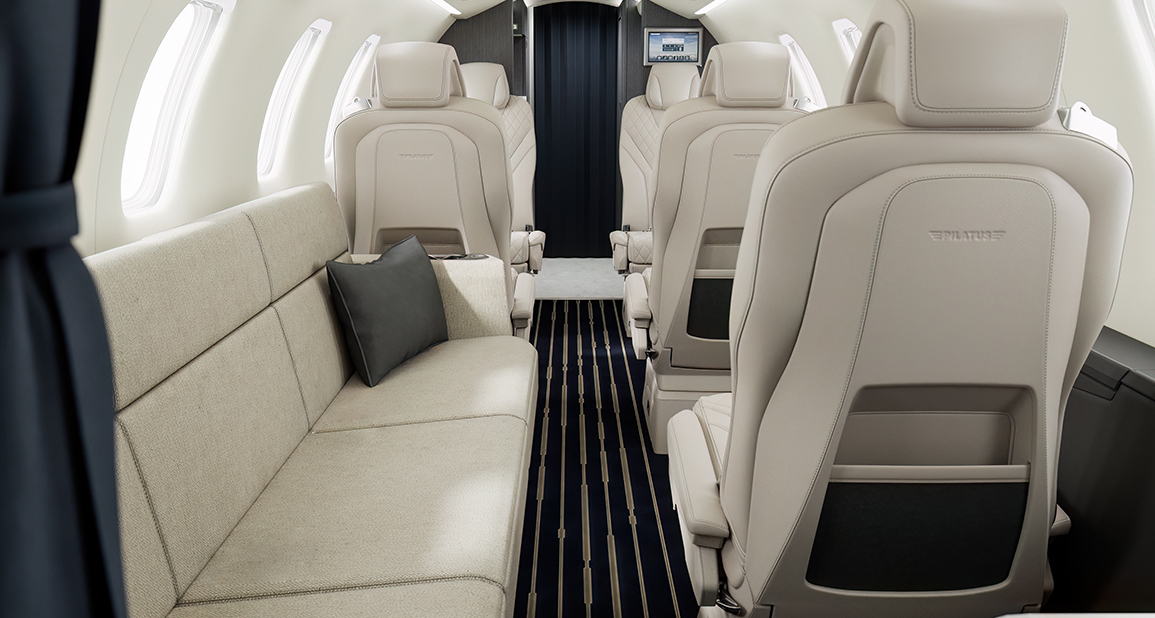 Keep up-to-date with our news on LinkedIn and stay tuned as we reveal more on the nominees.
Learn more here about the Air Charter Excellence Awards
Previous