24 Nov 2023
The Alternative Guide to Christmas
TAG know a thing or two about how to create a unique experience and this year we encourage you to push aside the traditional Christmas lunch and celebrations for something more alternative. Hopefully our guide will serve up some inspirational ideas.
---
Part Seven - Sirai House, Kenya
The place of all our beginnings.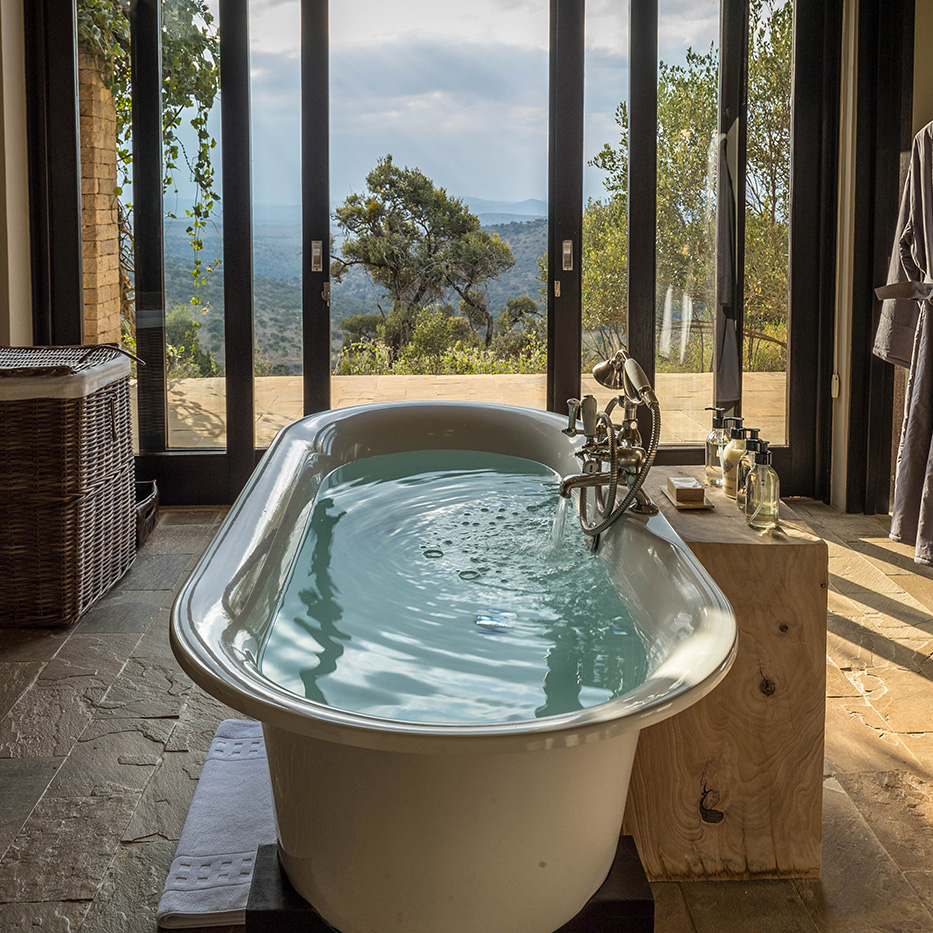 Fall in love with the world again with a stay in Sirai House, a luxurious private 12-bed home on the Borana Conservancy in the Laikipia region of Kenya. 
Located at the foot of snow-capped Mount Kenya, Sirai House sits high on a ridge with spectacular views in all directions of Borana Ranch, a 35,000-acre private conservancy surrounded by indigenous forests and game-rich Kenyan hills and plains.  The house, built by Kenyan craftsmen using local materials, celebrates a love of architecture, design, and location.
During your stay in this stunning venue, you can experience game drives, walking safaris, riding safaris, picnics, and sundowners.  If you wish to maintain your fitness, there are plenty of activities to choose from, including a 20m infinity pool, a fully equipped gym, a Yoga studio and a secure 2km running track that loops the house, enabling you to run in the open bush. Their latest installation is an all-weather Pickleball court, fun for any age to enjoy.
For total relaxation, you may choose to put your feet up in the plush cinema room with all the latest streaming devices or lounge in the deep stone whirlpools in perfect peace and privacy.  Immerse yourself in a steam room or in the chilled waters of the plunge pool to energise and invigorate both body and spirit.  To top it all, you can indulge in restorative treatments in their private therapy room.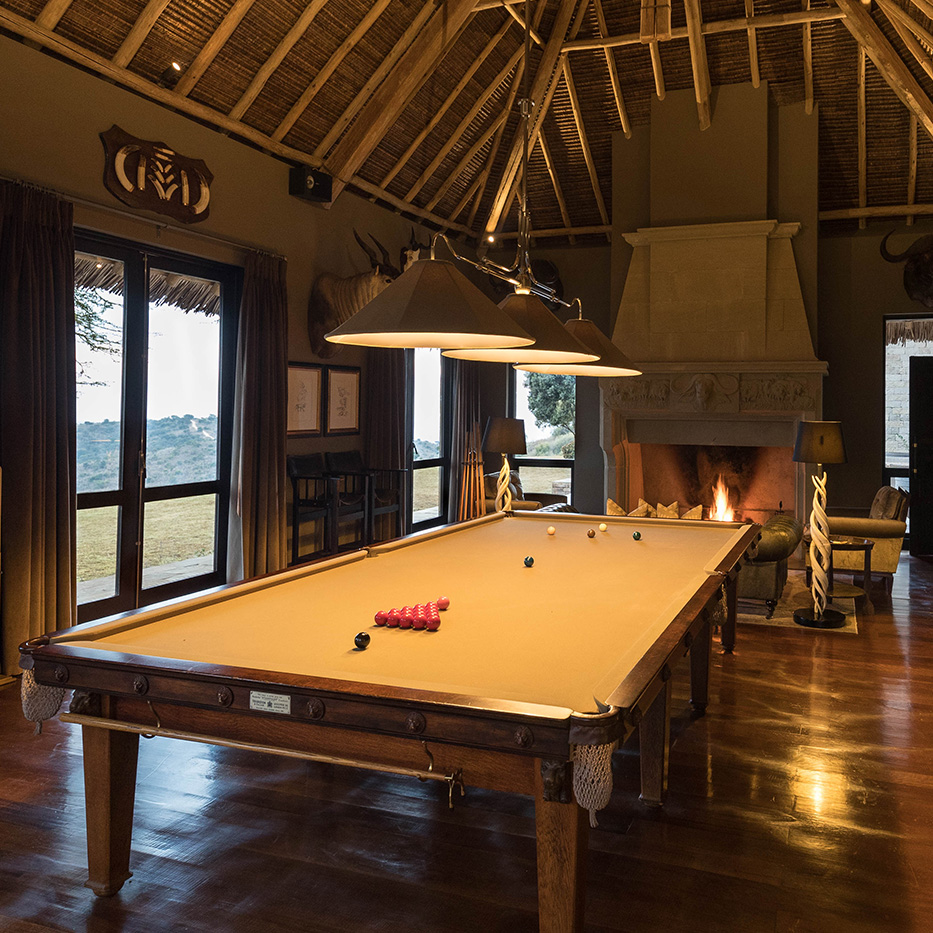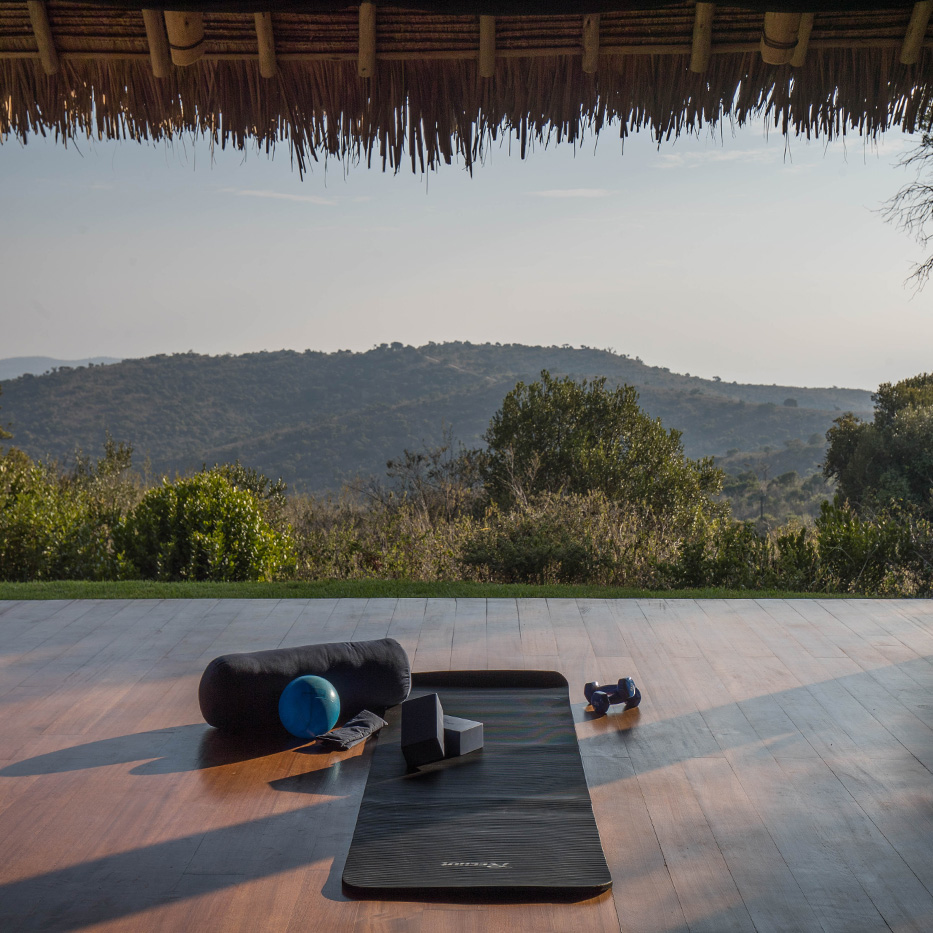 Conservation is ingrained in the DNA of Sirai House, with a tremendous sense of responsibility to contribute to maintaining the wonderful environment they offer.  The greater Borana Lewa conservancy boasts over 200 critically endangered Black and White Rhino and the elusive Grevey Zebra. Not to mention elephants, lions, leopards, cheetahs and bountiful numbers of plain game.
Whether on foot or in a game-driven vehicle, you can enjoy private sightings of Borana's incredible diversity.
Please visit siraihouse.com to find out more about this incredible location.
Sirai House will provide life-long memories, and what better way to start this experience than to take a private jet, contact our Charter Team today.
   And follow us on instagram for more inspiration...
---
Part Six - The Final Frontier
Space tourism was once a concept limited to the realm of futuristic science fiction, with visionary authors like Arthur C. Clarke and Gerard K. O'Neill predicting a future where humans would not only travel to space for scientific purposes but also for leisure and recreation.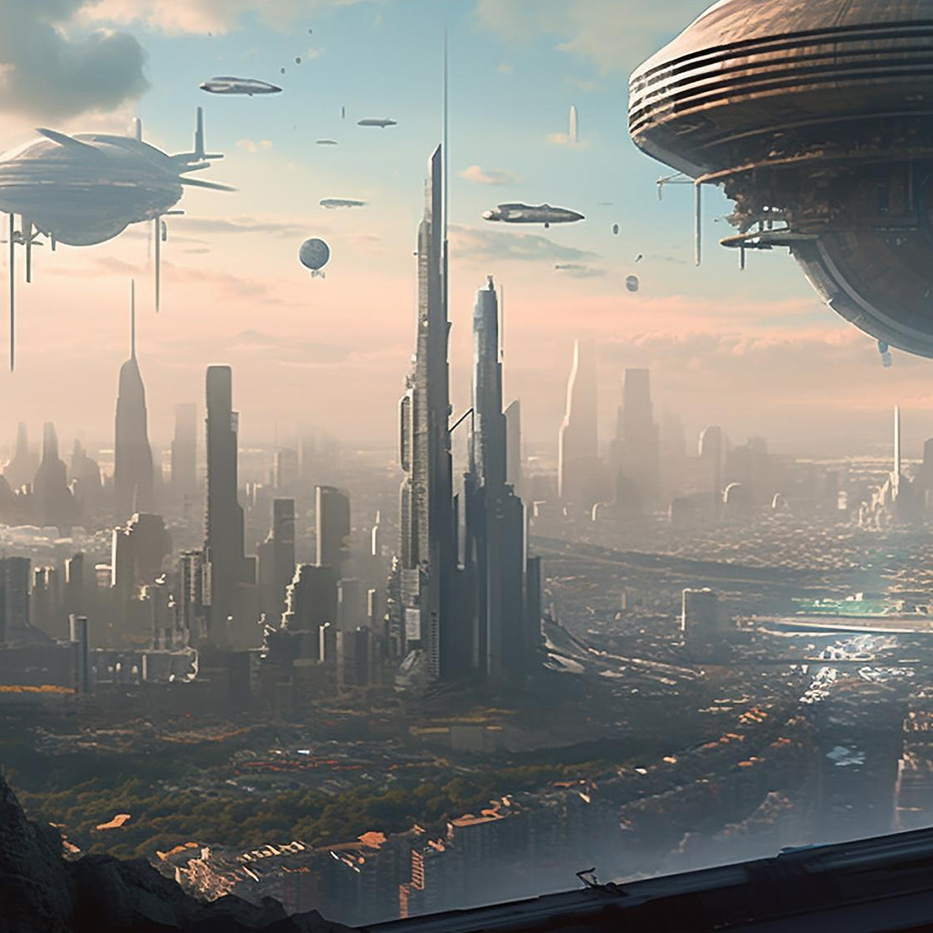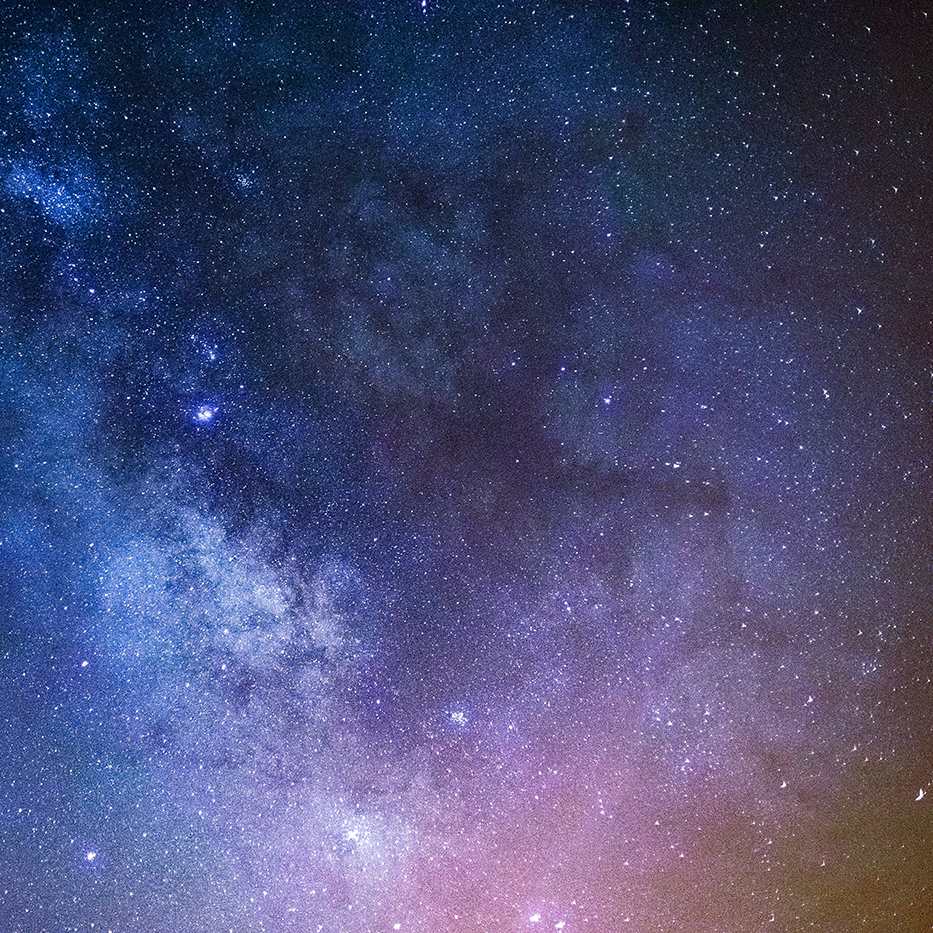 Some organisations including NASA, define everything above 50 miles from Earth to be space. Currently private space travel is focused on the trio of billionaire-led rocket companies: Jeff Bezos' Blue Origin, Sir Richard Branson's Virgin Galactic and Elon Musk's SpaceX, which in September launched the first all-civilian spaceflight, with no trained astronauts on board. Mr. Branson's inaugural Virgin Galactic flight in 2021 reached about 53 miles, while Blue Origin flies above the 62-mile mark. Both are eclipsed by SpaceX, whose rockets charge far deeper into the cosmos, reaching more than 120 miles above Earth.
Not ready for a rocket? Balloons, like those operated by World View don't go nearly as high. But even at their maximum altitude of 18 or 19 miles, operators say they float high enough to show travellers the curvature of the planet and give them a chance to experience the overview effect — an intense perspective shift that many astronauts say kicks in when you view Earth from above. Space Perspective offer a similar, less hair-raising celestial experience, travelling into space at a very smooth and gentle 12 miles an hour. If all goes according to plan, their voyages are scheduled to begin departing from Florida in 2024, at a cost of $125,000 per person.
All these companies are selling tickets and between them have hundreds or even thousands of earthlings on their wait lists for a whirl to the edge of space or further…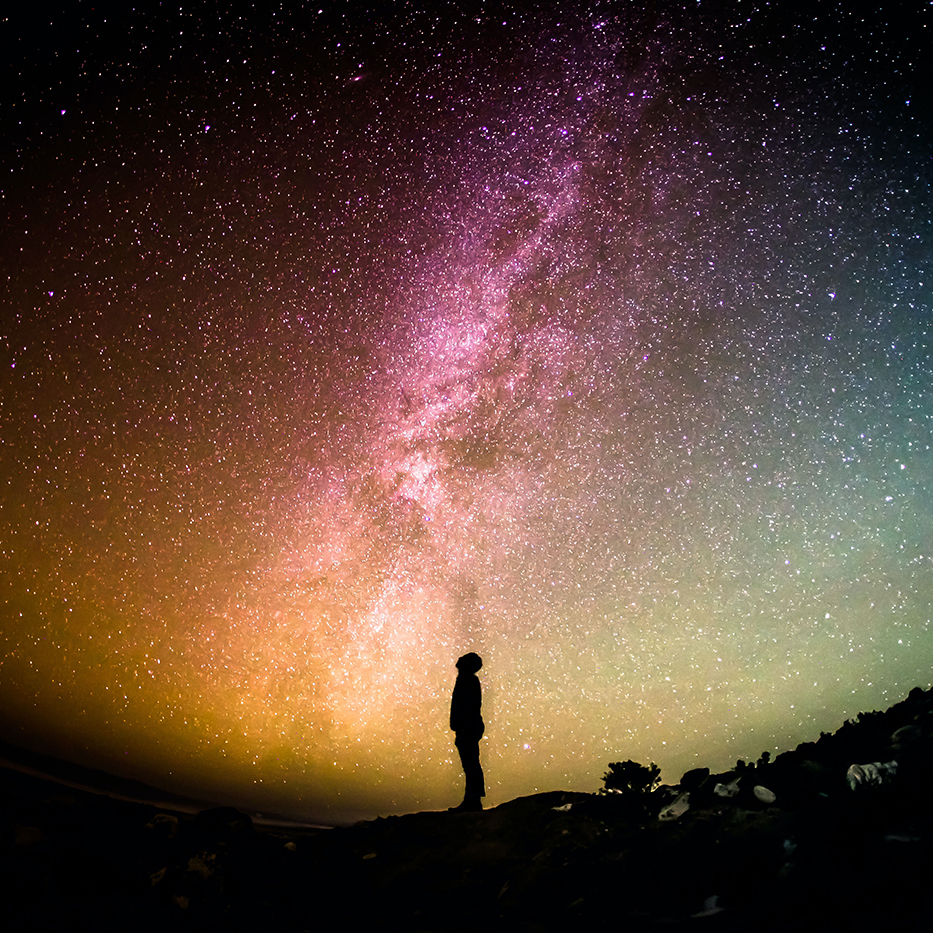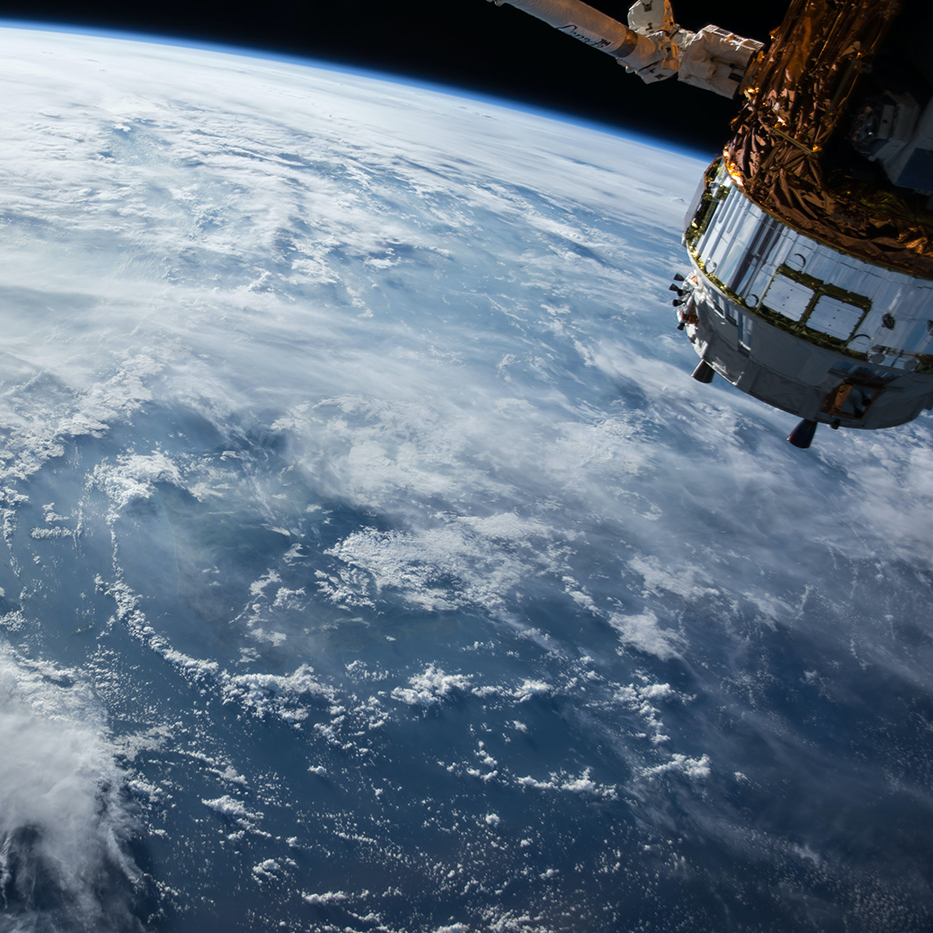 In the future, space travellers won't be traveling to space just for the ride. They'll want to stay a while. There are already manufacturing companies out there whose goal it is to colonize space and are currently building space hotels that could potentially open as soon as 2027 - providing the ultimate luxury: simulated gravity. 
Get ready for blast off!
   And follow us on instagram for more inspiration...
Photo credits: Greg Rakozy Andy Holmes and NASA on Unsplash 
---
Part Five – South to the Pole
It's not difficult to grasp what attracted the great explorers to Antarctica!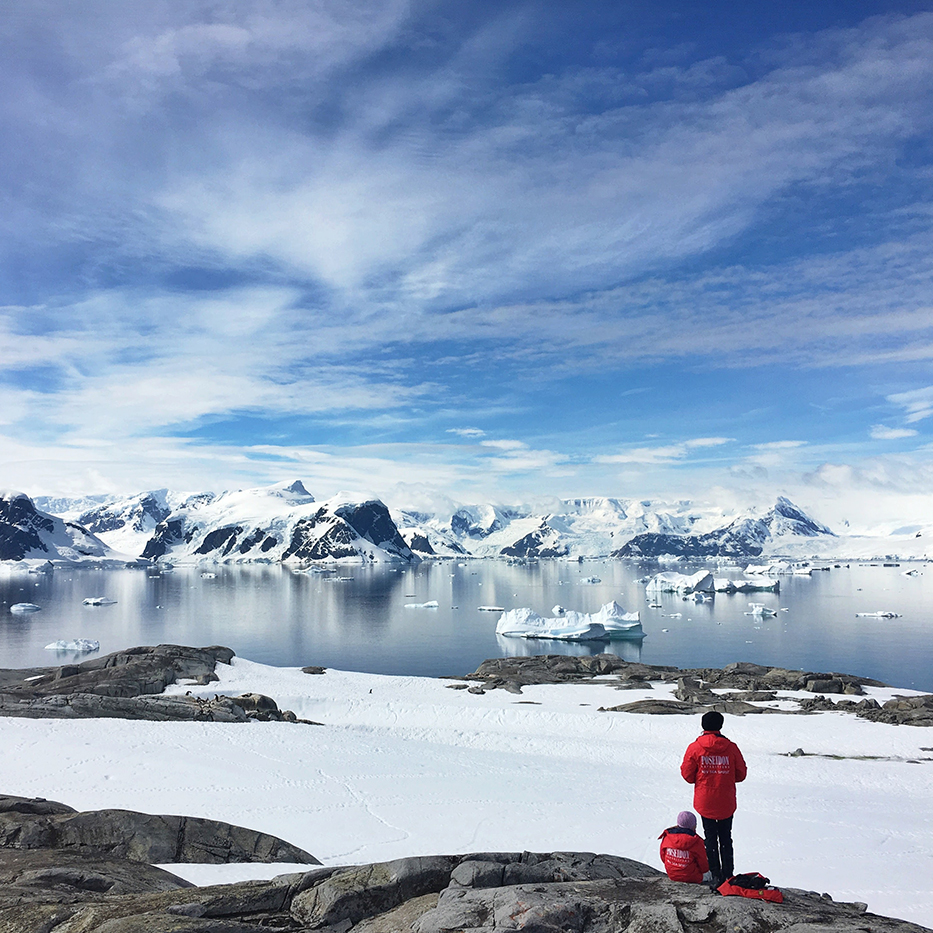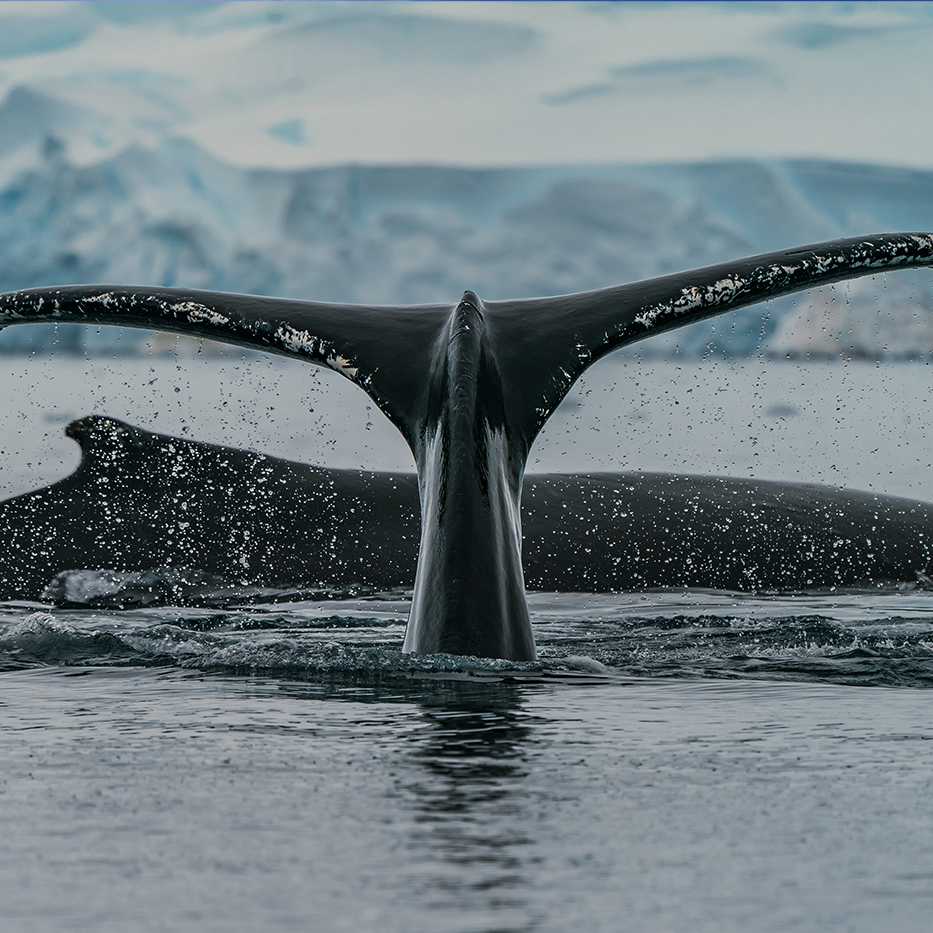 Imagine starting the new year under the iconic backdrop of Table Mountain in Cape Town before being flown to the remote interior of Antarctica and landing at the isolated Antarctic ice runway of Wolf's Fang.  
This once-in-a-lifetime journey to the Geographic South Pole is a goal for all explorers as the Pole is still exceptionally difficult to reach and represents a place where there is no more South, East or West – as the only directly is simply North!
If travelling with an agent such as White Desert, your experience would include staying at their flagship luxury eco-camp, Whichaway. Located on the edge of a frozen lake and encircled by an enormous cliff made of iridescent blue ice, who's 200m of tunnels you can explore.
A visit to the vast Emperor penguin colony is a must, especially in December and January when the colony is at its height with over 14,000 breeding pairs and their newly hatched chicks. This is one of the greatest and yet least observed wildlife events on the planet. After which you'll be flown to the lowest point on Earth – the Geographic South Pole. Reaching the South Pole rates as one of the greatest feats of human exploration. Still today, fewer than 500 people a year reach the destination.
As you can imagine, the landscape is the main draw in this seemingly desolate location with hauntingly beautiful scenery along with unique wildlife. As you make your way to the Antarctic Peninsula, you will begin to witness icebergs appearing on the horizon, majestically floating in the freezing waters.
Understandably, the most impressive landmarks in Antarctica are created by nature, however there are several noteworthy man-made landmarks, including abandoned whaling stations, scientific outposts and explorers' camps that have been preserved exactly as there were left. From a scientific perspective, Antarctica is one of the most exciting places in the world.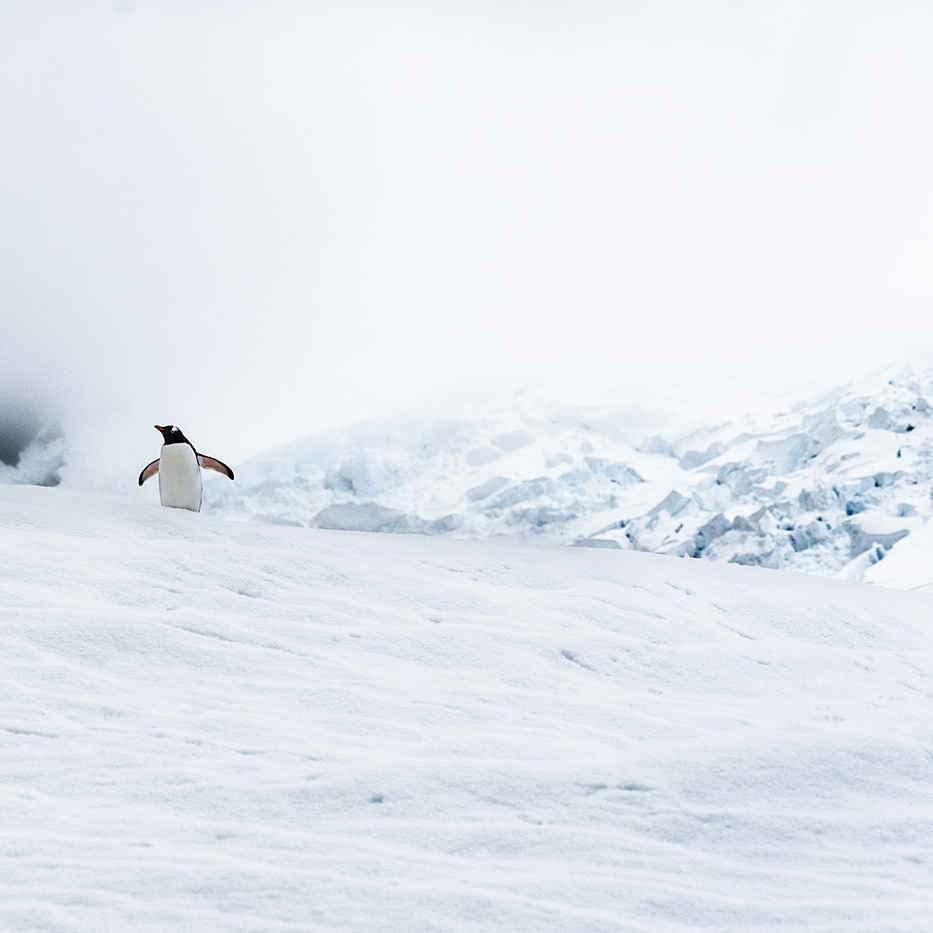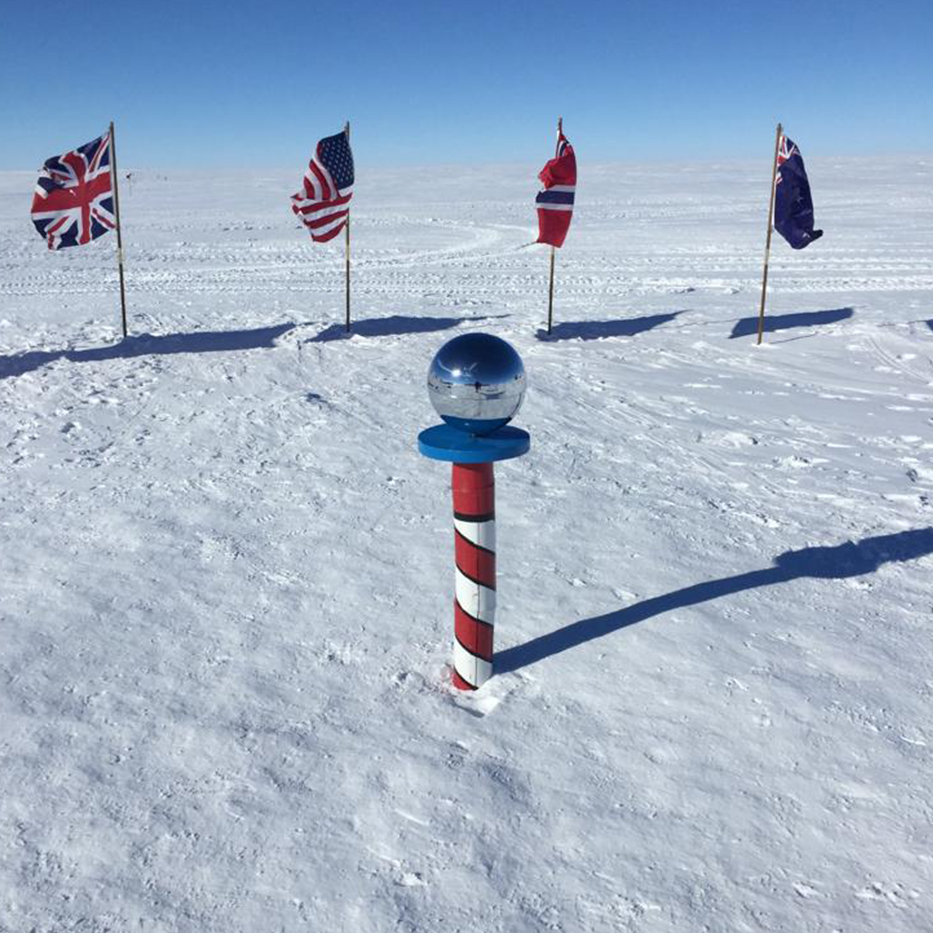 Whether it's ice caves, ice climbing and glacier treks or hanging out with thousands of penguins, Antarctica is your place where luxury and adventure really do meet.
Start packing the layers and call our Charter Team to see which private jet will adhere to your luggage requirements!
   And follow us on instagram for more inspiration...
Photo credits: Cassie Matias Rod Long and James Eades on Unsplash 
---
Part Four – Montenegro Fairytale
"At the birth of our planet, the most beautiful encounter between the land and the sea must have happened at the coast of Montenegro," wrote Lord Byron in 1875. Rugged mountains, mirror-like lakes, and blissful beaches – this country is one of Europe's lesser-known jewels and an excellent winter holiday destination.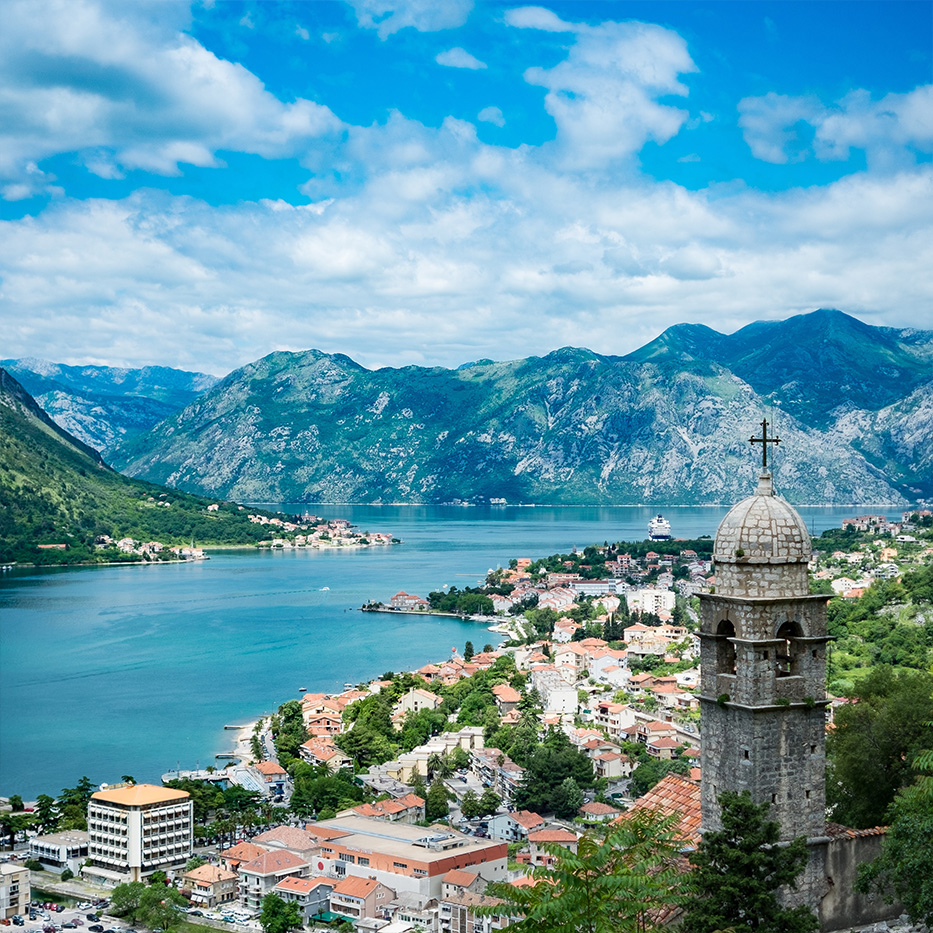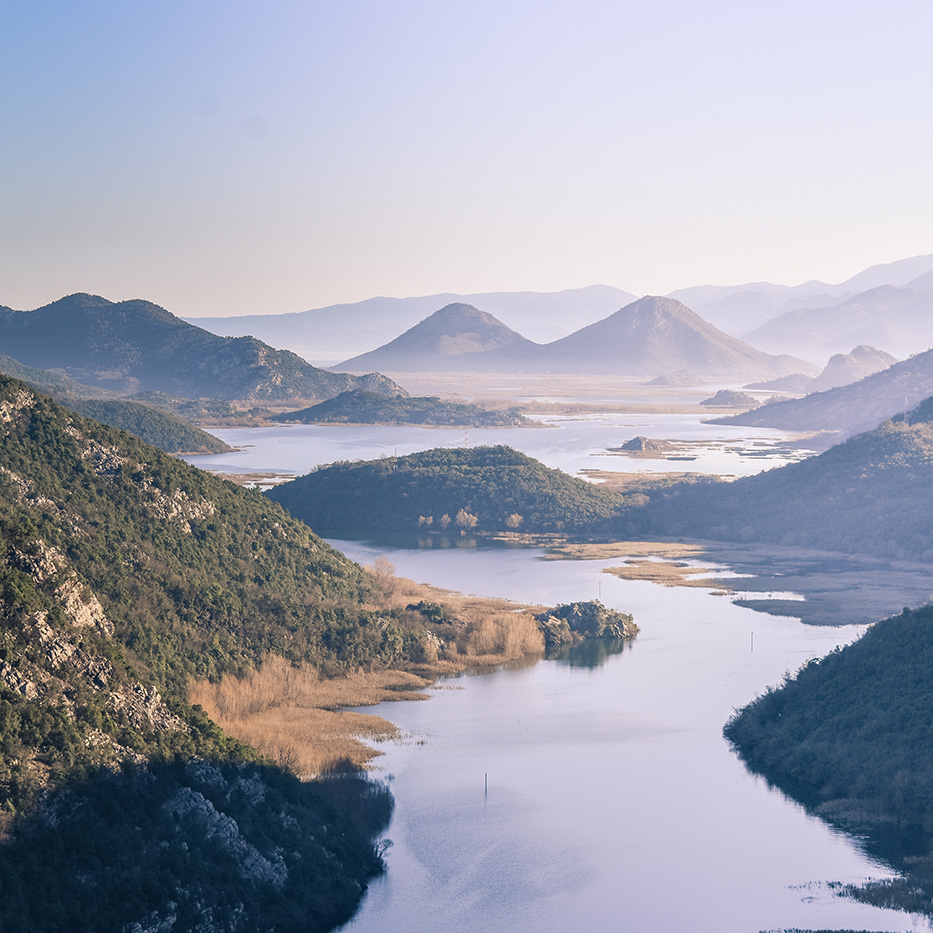 On a serene stretch of the Mediterranean, Montenegro has an almost ethereal feel about it. A tranquil alternative to neighbouring Croatia and Italy, spend some time embracing the simplicity of being. A trip to Montenegro is all about living life on the road less travelled, as you wander wide open spaces to see a place through the eyes of a local and escape the ordinary for a week or two. Speed across the bay of Kotor to visit the iconic Lady of the Rock, hike around Lovcen, wine taste your way through Virpazar, and dine out on fresh seafood in Parast. This is Adriatic elegance at its finest.
In winter you'll get to experience a more authentic way of life in Montenegro – the summer tourists are gone and you can enjoy the restaurants and mountains in relative peace and quiet.
Some of the top locations to visit in this small but beautiful country include:
BAY OF KOTOR
Set against an incredible mountainous backdrop, the UNESCO-protected town of Kotor is the go-to destination in Montenegro. Wander down charming cobblestone streets, take a boat out to the legend-stepped Our Lady of the Rock island and climb Kotor's city walls at sunrise.
LOVĆEN NATIONAL PARK
Boasting beautiful views over Boka Bay, Lovćen is the mountain that gave Crna Gora (Montenegro) its name – translating from Black Mountain. Laden with hiking trails covered in flora and countless wildlife, Lovćen National Park is a mecca for activities and definitely one for the wildlife lovers.
LAKE SKADAR NATIONAL PARK
Stretching across Montenegro and Albania, Lake Skadar has made its mark as the largest lake in Southern Europe. Scattered with floating fields of water lilies, chestnut, and orchids, the ancient lake is home to a rich and remarkable freshwater biodiversity – with local folklore stating the lake was created by the tears of a pixie.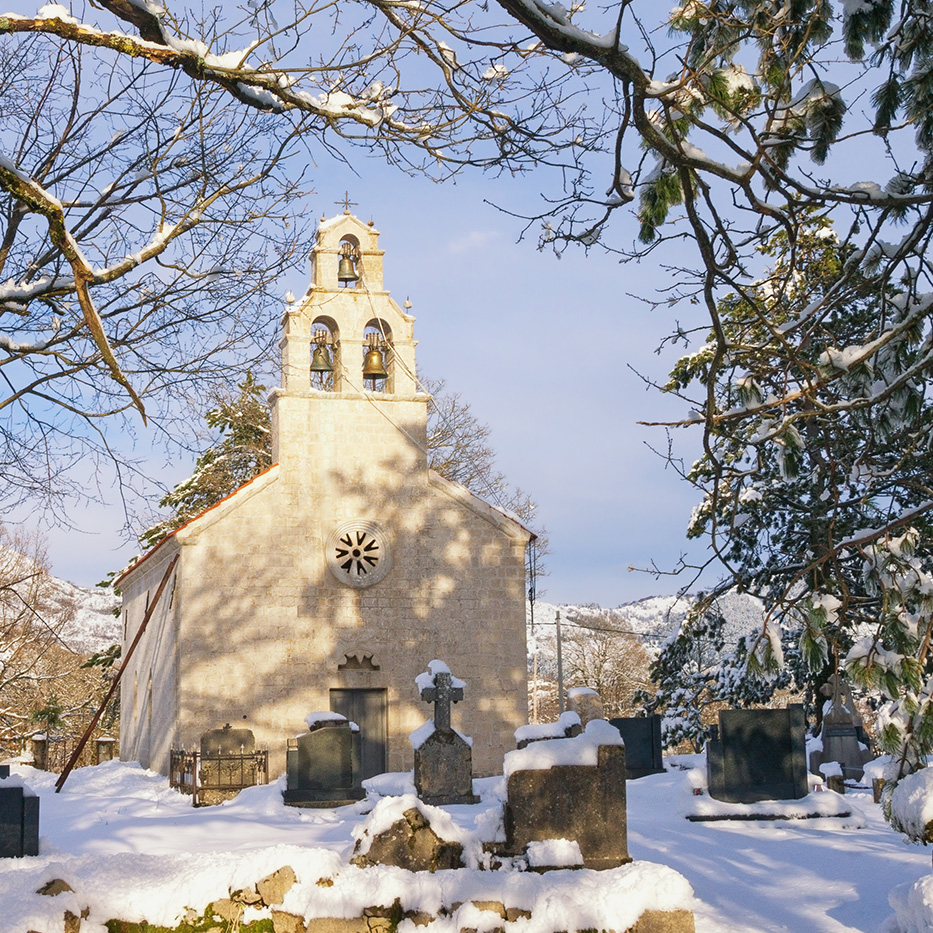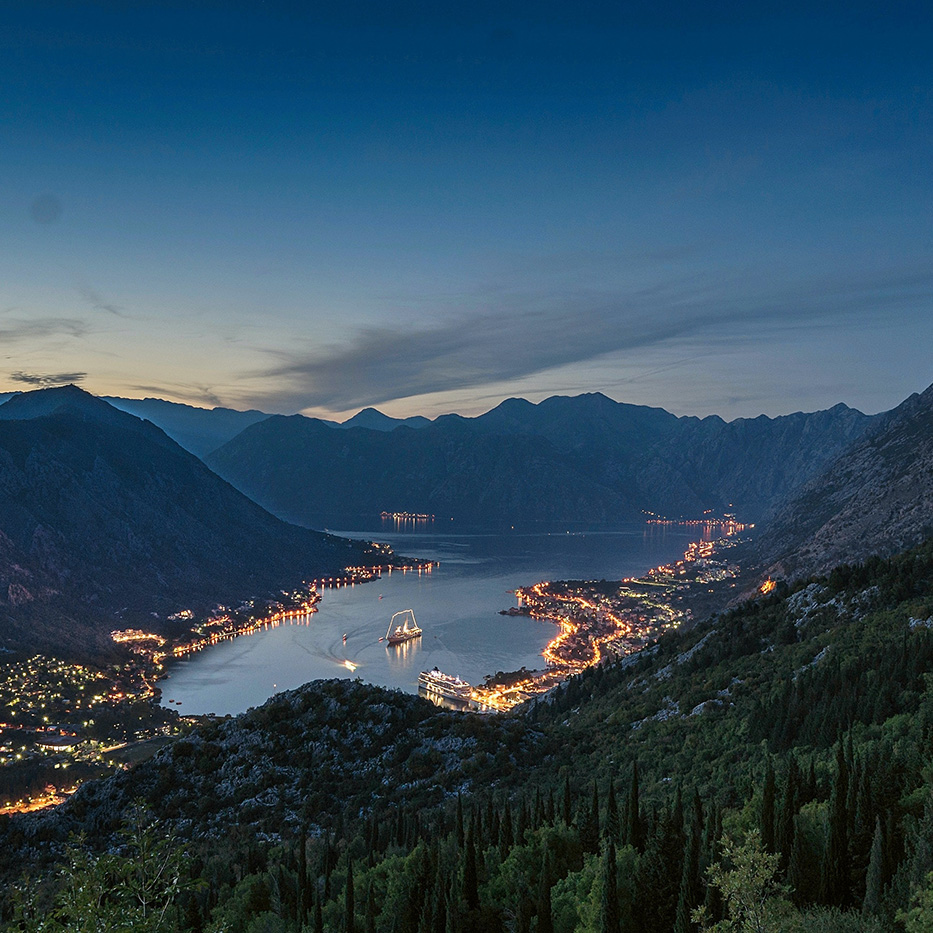 If you're looking for a winter fairytale destination in Europe this Christmas then Montenegro should be top of your list.
Contact our Charter Team today to start your journey.
   And follow us on instagram for more inspiration...
Photo credits: Radik Sitdikov Anastacia Dvi and Dragisa Braunovic on Unsplash 
---
Part Three – Exploring Borneo
A Christmas with a difference as you immerse yourself into the wonders of Borneo.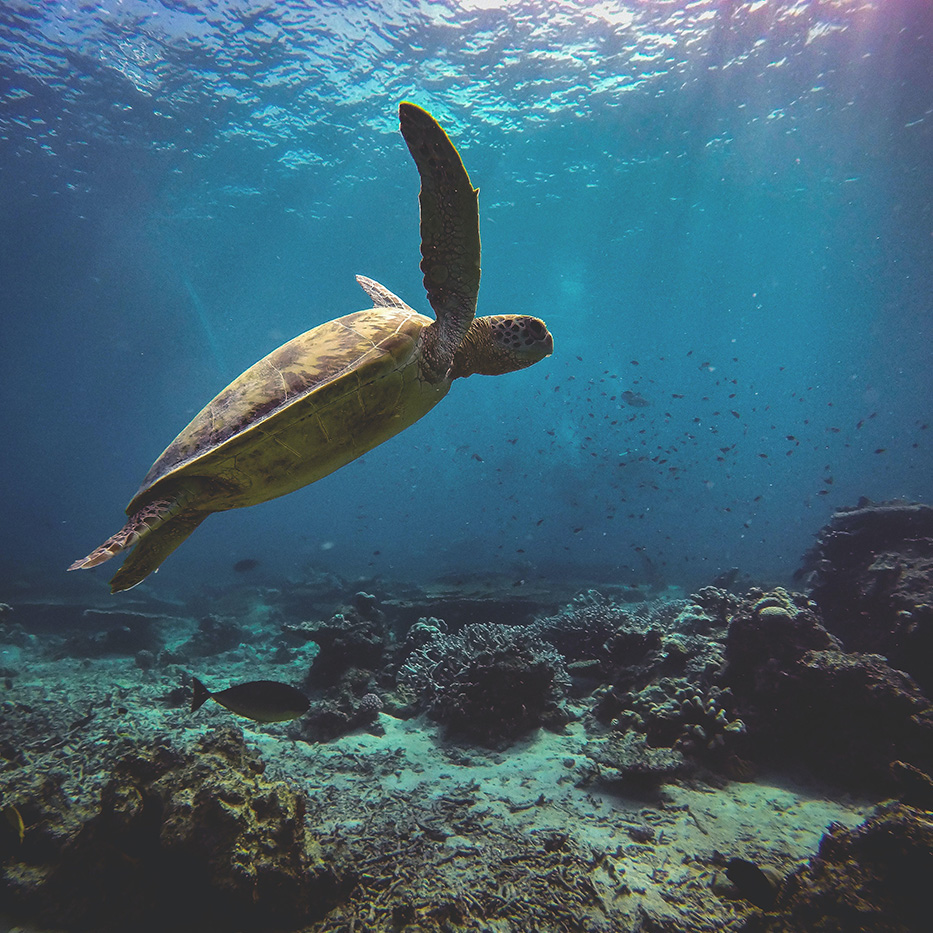 Borneo is one of the most captivating destinations in South-East Asia. A compound of untouched rainforest, which are around 140 million years old (much older than the Amazon rainforest which is 55 million years old!) plus beaches and mountain ranges making it the perfect off-the-beaten-track adventure. 
The island is home to many incredible but endangered species like the Orangutan, Pygmy Elephant, Malayan Sunbear, Proboscis Monkey and Borneo Rhinos.  You will certainly make Christmas acquaintances you'll never forget!
These animals can be observed in surroundings such as Kinabatangan Rainforest and the Dunum Valley via discreet and conscientious safaris and guided expeditions. 
After such immense jungle expeditions, you can hop over to Borneo's collection of idyllic palm-fringed islands such as Lankayan and Mataking, where the wildlife experience continues with a wealth of aquatic life, such as sea turtles and whale sharks. Sipadan Island provides one of the top dive spots in the world at Barracuda Point.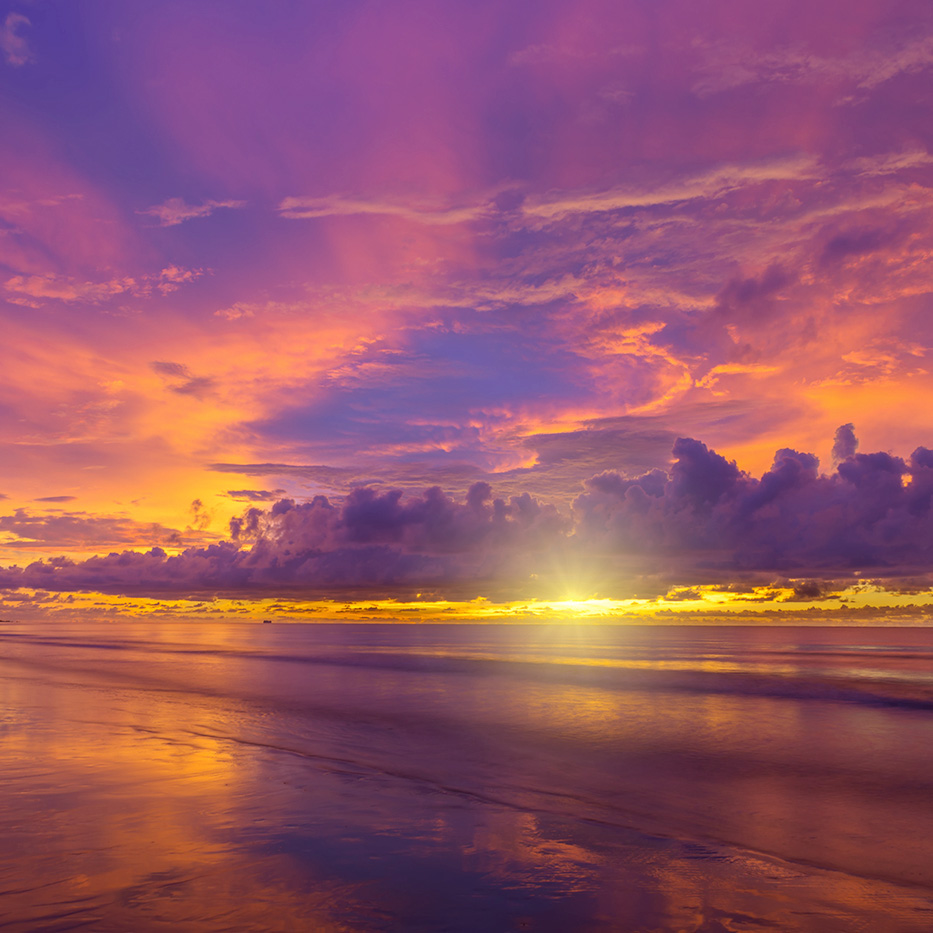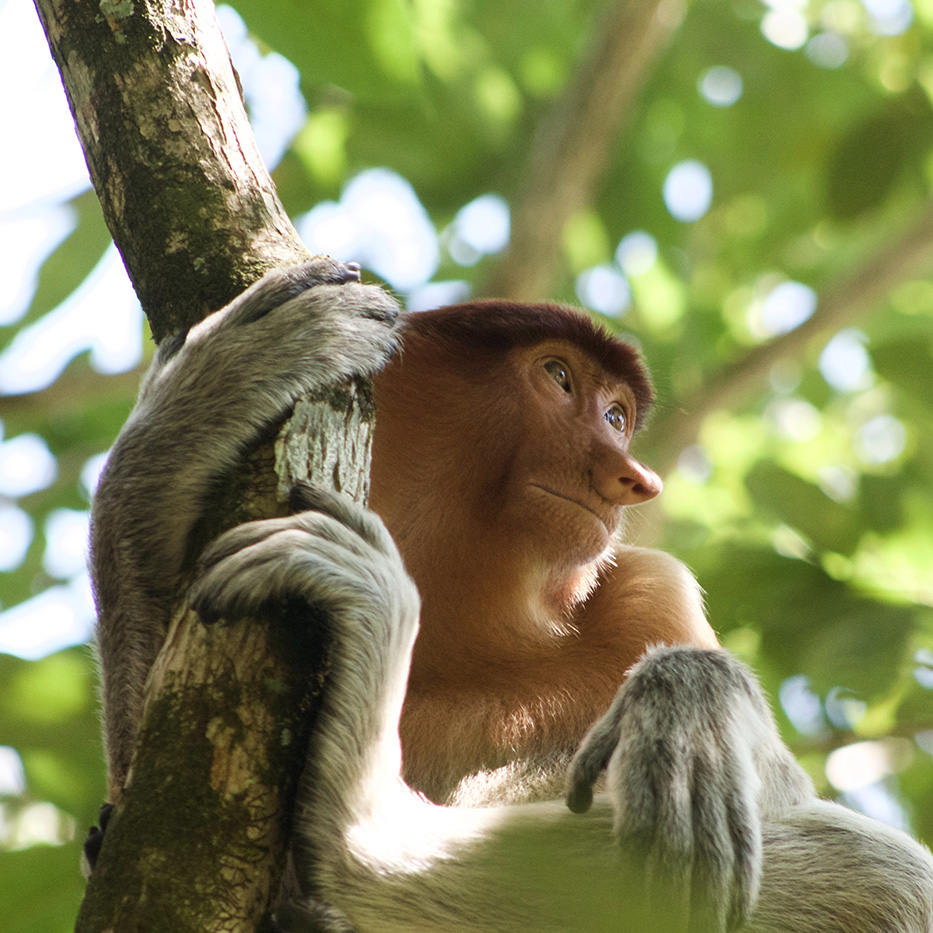 Borneo is also home to one of the largest underground cave chambers in the world.  At the Gunang Mulu National Park in Sarawak, the Sarawak Chamber sits quietly in its immensity which could easily fit eight jumbo jets lined-up perfectly within the span of the chamber.
There are also plenty of cultural trips to throw into the mix with the markets of Kinabulu and remote jungle water villages or rural Sabah which can be enjoyed by bicycle.  The nations that make up Borneo have numerous ethnic groups, heritage and cultures, making it a truly colourful cultural destination to experience.  
Borneo is as close to paradise as you'll ever find! Start planning your Borneo experience today, contact our Charter Team and arrive prepared. 
   And follow us on instagram for more inspiration...
Photo credits: Chris Charles Joshua Stitt Jesse Schoff and Valeriy Ryasnyanskiy on Unsplash 
---
Part Two - The Mongolian Wilderness
While most people might opt to visit Mongolia in the warmer months, winter is an exceptionally beautiful time of year.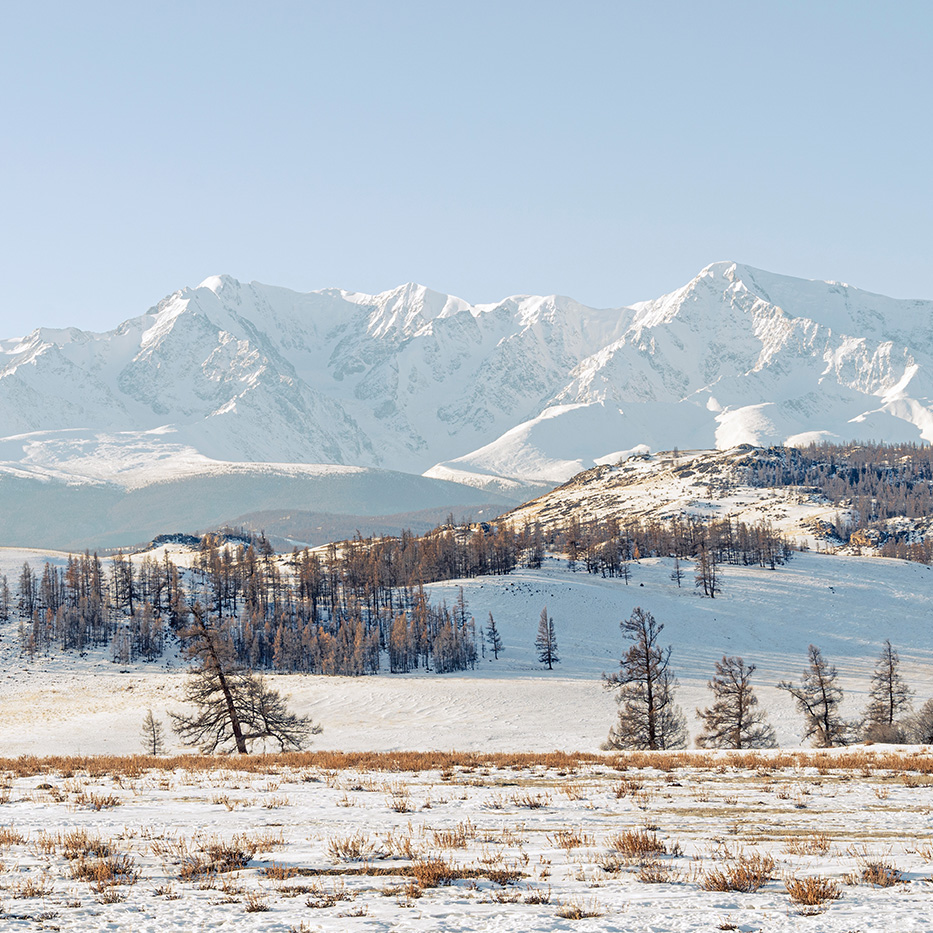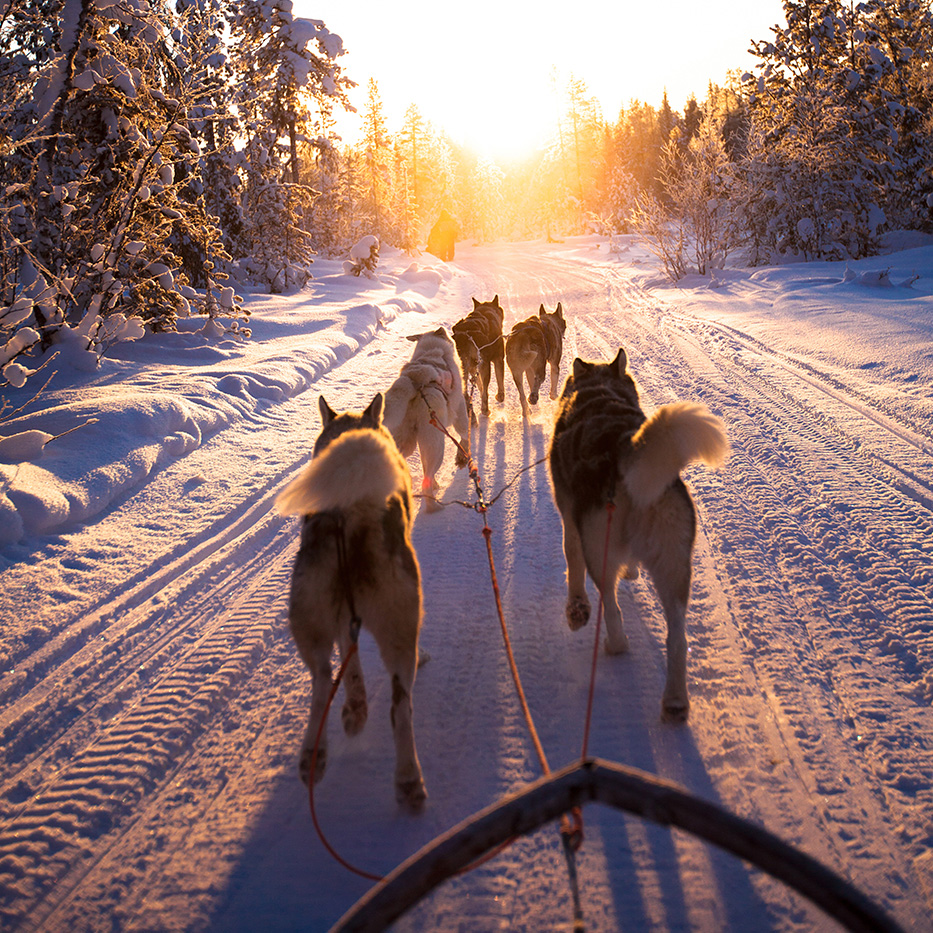 A Mongolian winter adventure truly qualifies as a trip of a lifetime. The capital, Ulaanbaatar, holds the record as the world's coldest capital city – may sound daunting, but if challenge and adventure are what you long for then look no further. To see the best of Mongolia's frosty landscapes, you'll want to head outside of Ulaanbaatar.
Skiing through the seemingly infinite wilderness of the Mongolian taiga for an encounter with the friendly and welcoming Tsaatan nomadic reindeer herders, this adventure may prove to be a physical challenge, but that will be the last thing on your mind as you take in the beauty of the unspoiled wilderness.
The taiga is a forest of the cold, subarctic region - an area of the Northern Hemisphere that lies just south of the Arctic, between the tundra to the north and temperate forests to the south. Rolling mountains, dramatic valleys, forested plains and vast areas of barren tundra characterise this breath-taking region.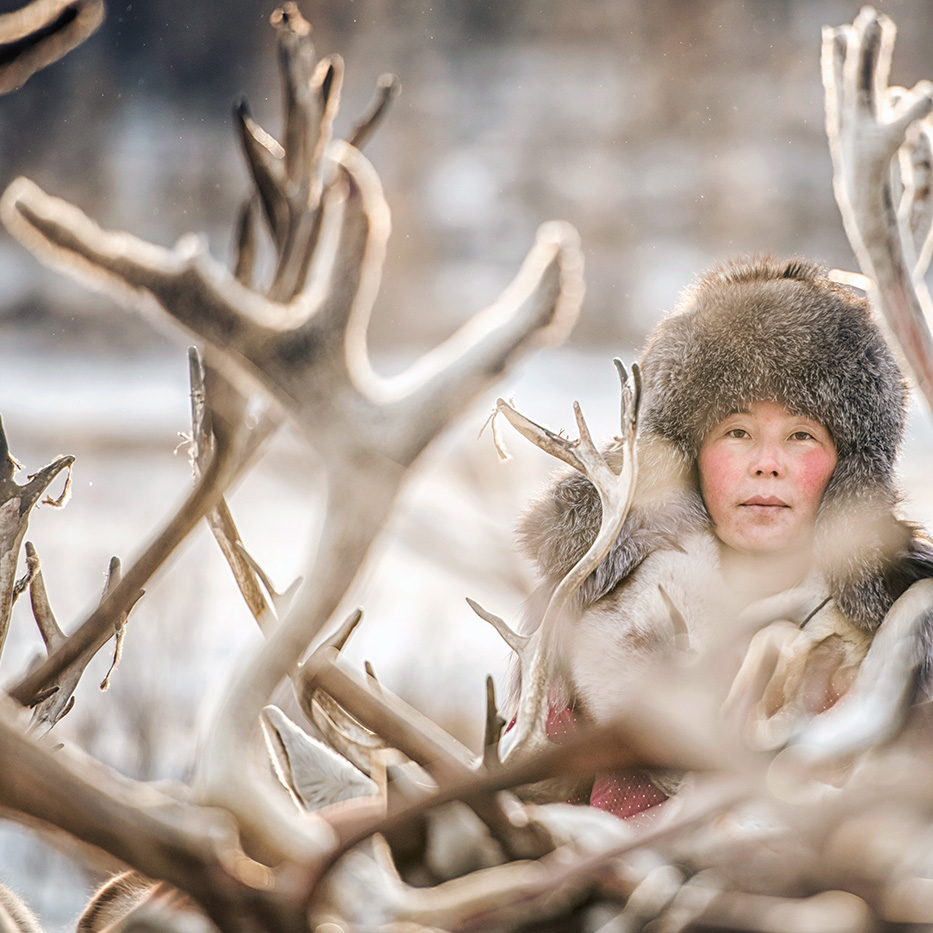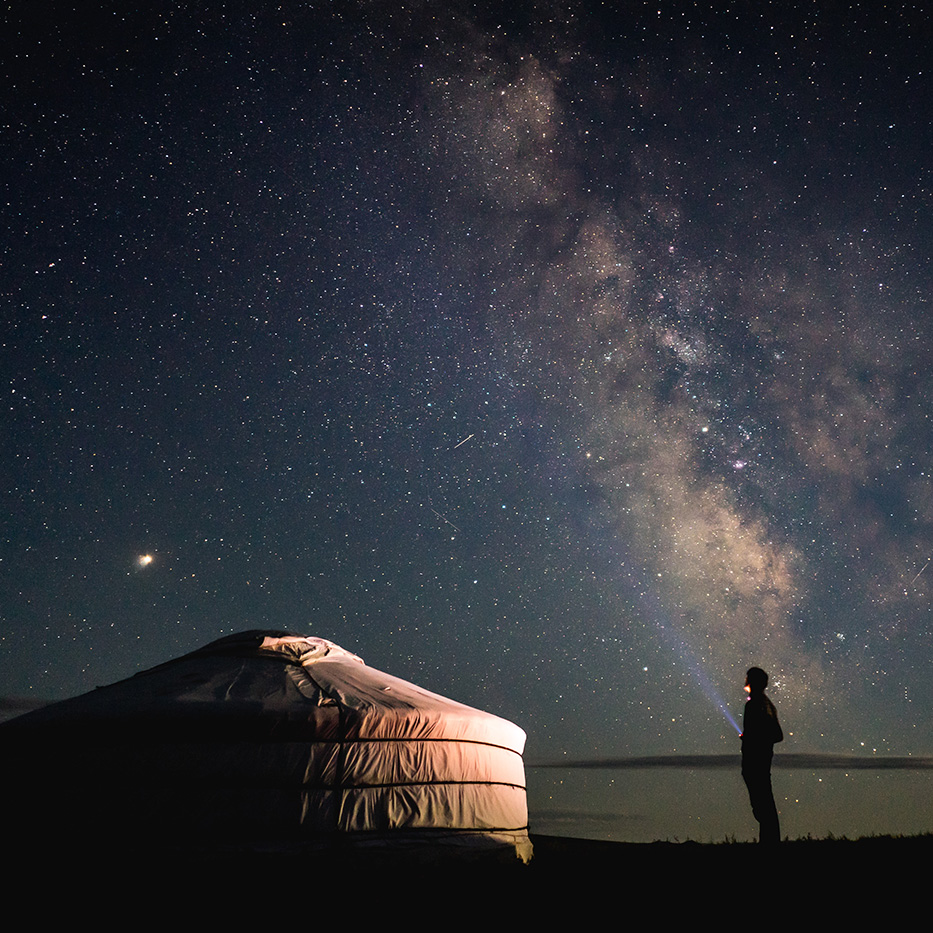 Dog-sledding is another winter pastime that provides an exciting vantage for seeing the frosty landscapes up close. Dogs have always been an integral part of nomadic Mongolian life and travelling this way is exhilarating - after an afternoon racing across glimmering frozen rivers (Mongolia is sunny about 250 days a year) and over paths of snow and rock, you can look forward to returning to camp, with traditional warm ger tents to cosy into and cups of hot Mongolian tea ready to warm you up.
And perhaps to finally thaw out completely after your frozen adventure in the wilderness, a dip in the mineral-rich geothermal waters of Khujirt hot springs would be an ideal reward. The chance to see this remote corner of the planet and meet its mysterious people in deep winter is a once-in-a-lifetime opportunity.
To make it a truly unforgettable experience why not call our world-class Charter Team and travel to Mongolia in style.
   And follow us on instagram for more inspiration...
Ger tent at night Photo by Patrick Schneider on Unsplash 
---
Part One - Isla Simca
In the heart of Panama's biodiversity you will discover it's best kept secret, an exceptional ecotourism destination - Isla Simca - your own private, Latin American, paradise island.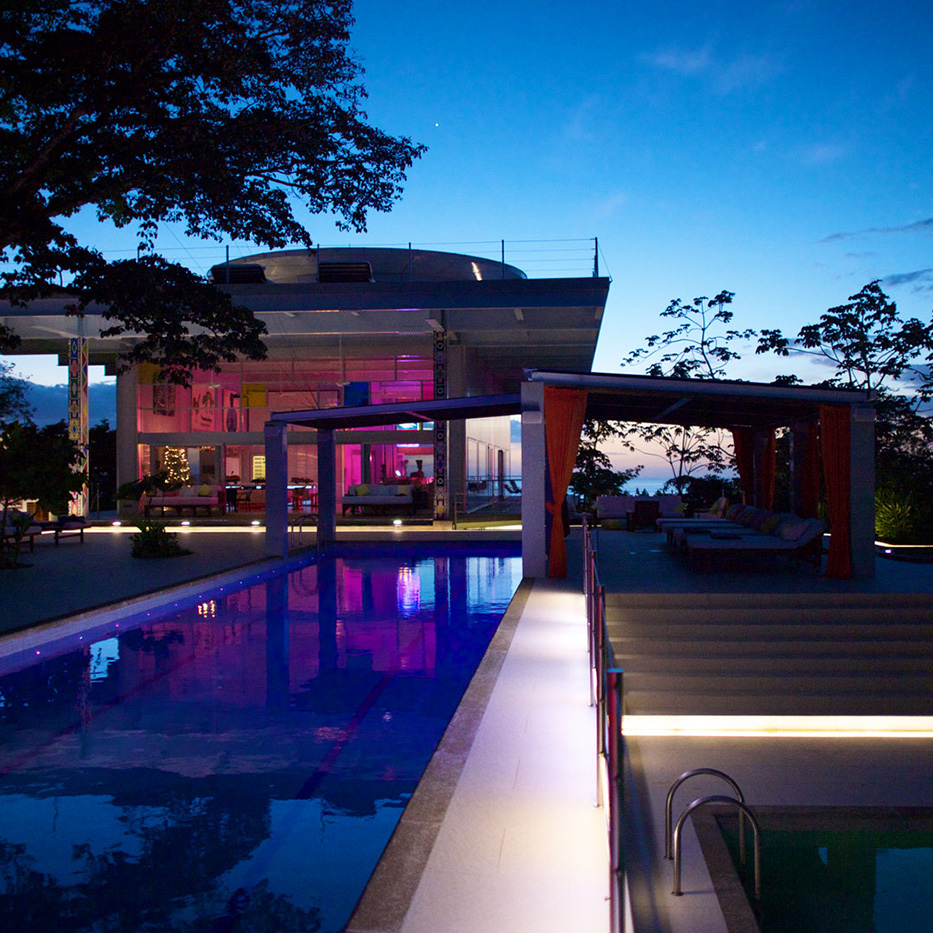 Immerse yourself in the island's natural beauty, explore trails surrounded by lush vegetation, and marvel at the diverse species that inhabit this untouched environment - and to add to the total privacy a short kayak ride away, 10,000 additional, private acres on which to play on Panama's Pacific coast.
The options for relaxing and adventuring are endless. Lay back on one of the many pristine beaches, swim in one of Simca's two oversized pools (you choose between saltwater and fresh), take a lazy ride on the island's train, world-class fishing, SCUBA diving, jet skiing, 40 miles of mountain tracks for ATV or horseback riding or select one of the 3,000+ movie titles available in the stunning, state-of-the-art cinema.
Whether you are having early morning breakfast on your balcony, a picnic by a jungle waterfall, or dinner on the terrace at the island's summit, nature may well be the main draw even with the resort's world-class chef at your service. And possibly the best spot for taking it all in is the observatory at the house's peak!
See the Isla Simca's website for more information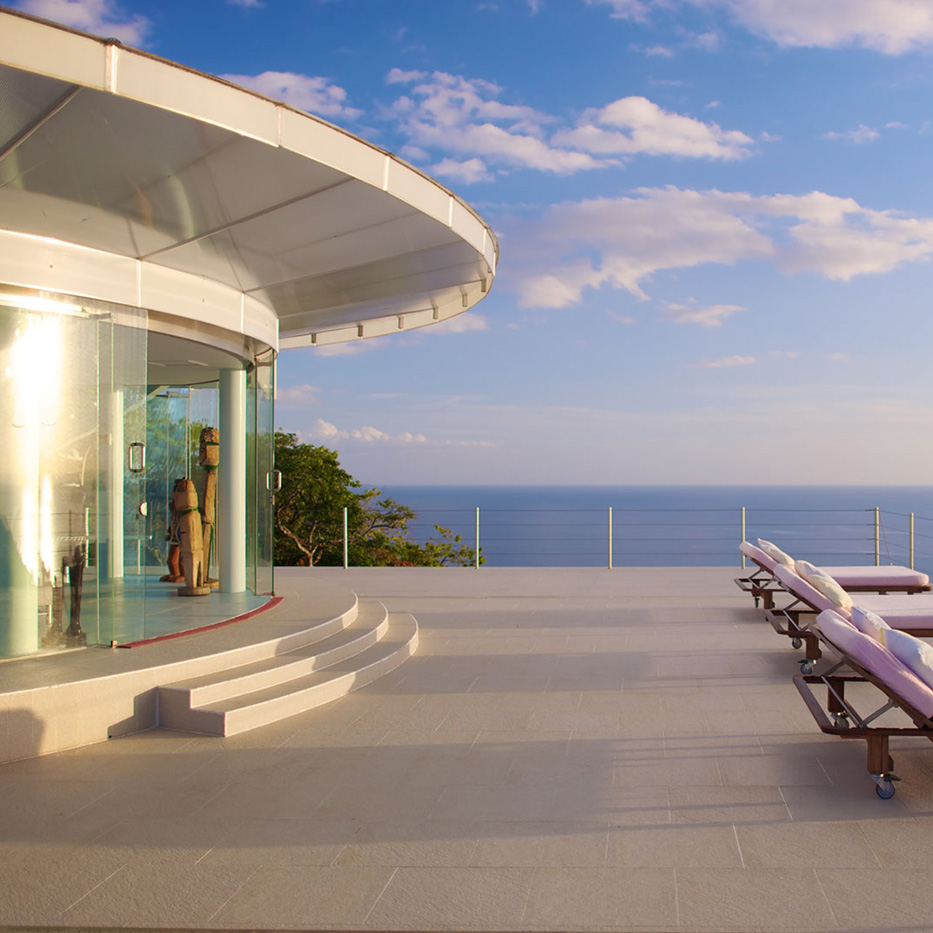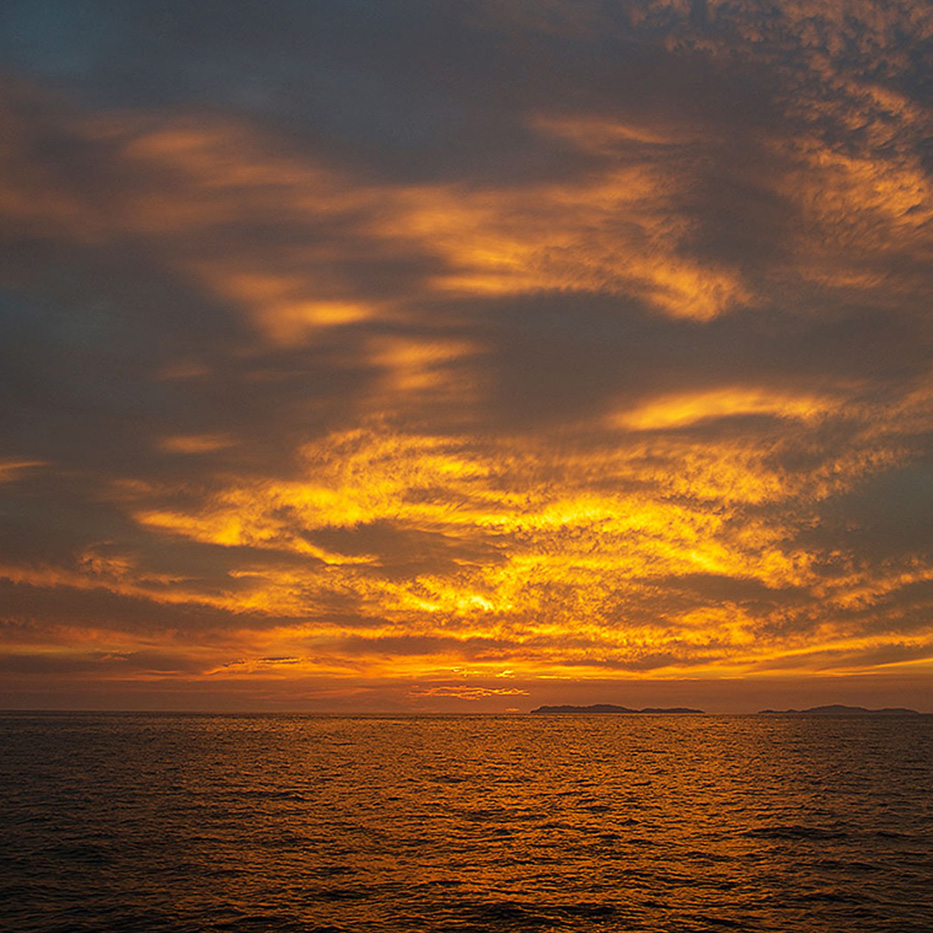 A journey here will provide life-long memories so it's essential that every detail is perfect - TAG can guarantee that travelling by private jet will absolutely ensure this. 
Contact our Charter Team today to start your journey.
   And follow us on instagram for more inspiration...
---
Previous