06 Sep 2023
The Singapore F1 Grand Prix is Fast Approaching
MARINA BAY STREET CIRCUIT
The Singapore Grand Prix will take place at the Marina Bay Street Circuit on September 17th. An incredible street track with the city's famous skyline as its stunning backdrop, providing a challenging night-time race – loved by drivers and spectators alike. Although the circuit has only been running since 2008 it has already established itself as a standout event in the F1 calendar.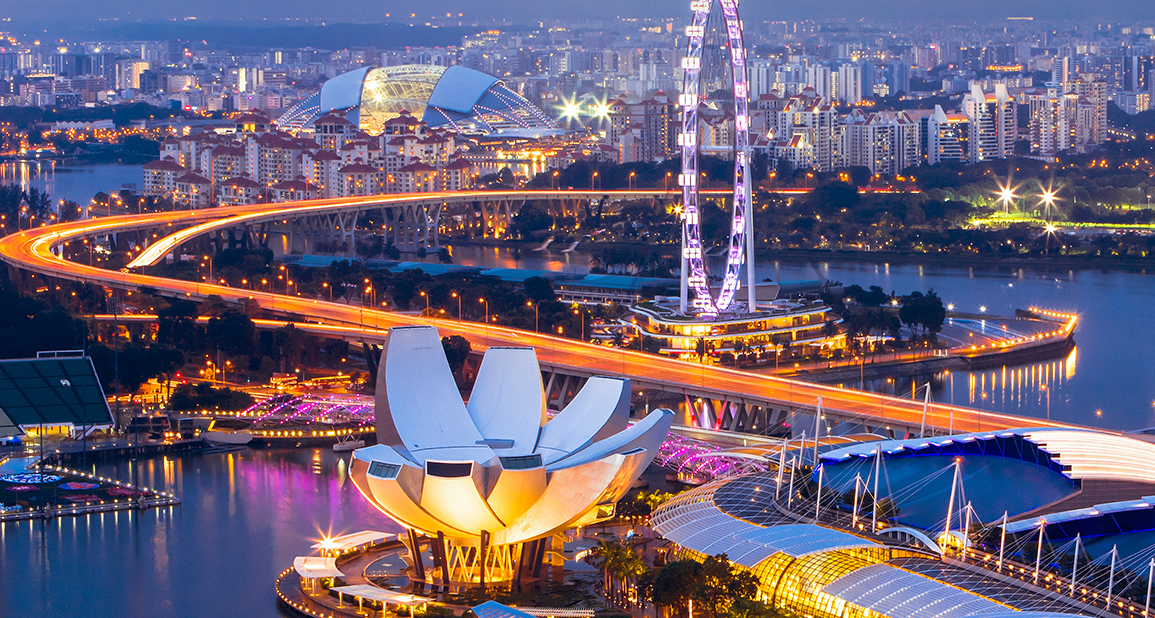 WEEKEND SCHEDULE
Race weekend starts on Friday 15th with practice sessions, followed on Saturday by more practice and then qualifying sessions which begin at 21:00. Sunday is race day – the drivers' parade starts at 17:50 and the Grand Prix race begins at 20:00.

WHICH AIRPORT?
When flying privately into Singapore, there are two excellent airport options to consider. Seletar Airport, located in the northeastern part of the country, is just 20 minutes away from the city centre and offers exceptional facilities for private aviation. Additionally, Singapore's major airline airport, Changi Airport (WSSS), renowned for its world-class infrastructure and services, is also available for private jet operators.
Seletar Airport remains a preferred choice for many private jet operators due to its proximity to the city centre. However, for those who prefer to use Changi Airport, it is important to note that it offers a comprehensive range of services and facilities for private aviation as well.
Flight procedures have been established in preparation for Singapore's upcoming Grand Prix race. To ensure smooth operations and safety during the event, airports in Singapore, including Changi Airport, will implement slot control. This means that specific time slots will be allocated for aircraft arrivals and departures to manage the increased air traffic. Private jet operators planning to fly to Singapore during the Grand Prix race should be aware of these procedures and adhere to the designated slots to avoid delays or disruptions and ensure a seamless travel experience.

HOW TO FLY?
With a base in Singapore and a second one opening very soon, TAG Aviation has a large and diverse VIP charter fleet which, when combined with those available through our brokerage partners, extends to around 50 different aircraft types - from entry-level, four-seat, small-cabin aircraft, to airliners. Our vast experience within the industry ensures that we only work with the most reliable and trustworthy operators, and our ongoing day-to-day dealings within the charter marketplace ensure that we always offer the most competitive rates.
Slots are very limited for this event so we would recommend to book today!
Europe: charter.europe@tagaviation.com     +44 1252 377 977
Asia: charter.asia@tagaviation.com    +852 3141 2027
Previous